'Tis a Gift  . . . 
by Anne Stancil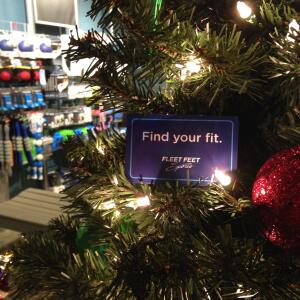 As we find ourselves in the midst of another busy holiday season, I want to take a moment to reflect on it all from a retail perspective—the parties, food, gifts, traveling, deadlines. The holidays mean many things to us—a time to celebrate with family and friends, gather in the kitchen for yummy treats, try to finish all those end of the year tasks. For some of us, the holidays can be difficult, as the pain of loss feels a little greater this time of year.
Regardless of your beliefs and traditions, the holiday season often entails gift giving. That's where we come in—the gift buying part. As a retail store, we expect a bump in sales this time of year as customers race around town to find that perfect gift, or at the very least, that little something to satisfy the obligation, Secret Santa office game, etc. Online retailers capitalize on the stress of the holidays by offering the convenience of beating the crowds and shopping from the comfort of your home or office. Some make the argument that retailers have taken the joy and spirit out of the holidays with the constant reminder to do your duty for the economy and buy, buy, buy!
What if this year could be different? What if it wasn't just about the item you buy, but the feeling the item captures? Why do we give gifts? To show our appreciation and love for someone. To surprise and delight, and bring joy to those in our lives. One of my favorite things about the holidays is the joy children often express this time of year. Family traditions like hanging Christmas stockings and lighting the menorah remind us of the magic the holidays can have, and the gifts we give can also have the same effect.
I believe a gift from Fleet Feet can have an impact far beyond the item itself. By giving a pair of shoes, a headlamp, or a hydration vest, you are encouraging her to be active and take care of her health, and maybe to stay safe as well. By giving him an entry into a training group you tell him, "you can do it!" Encouragement and support toward reaching our goals are some of the best gifts we'll ever receive.
You'll be seeing a lot about gifts from us this month. Yes, we always appreciate your business, but we also believe our merchandise and services can truly make a difference in your loved ones' lives. From massage tools to training program registrations, a gift from Fleet Feet is really the gift of health. What's better than that?
Thanks for reading and shopping locally this holiday and all year! We are so very thankful for your business and friendship!
Anne