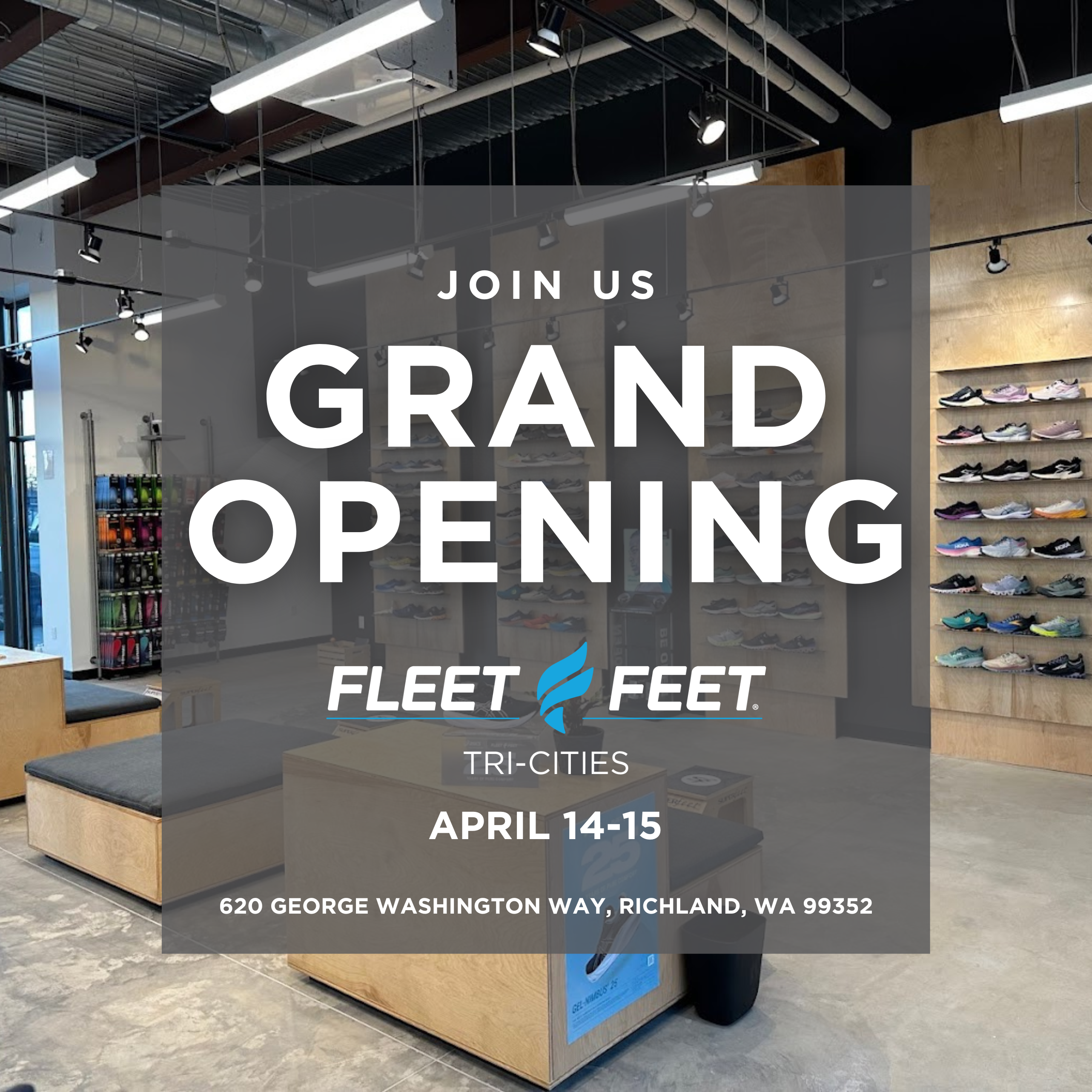 Celebrate With Us!
Join us as we celebrate the Grand Opening of Fleet Feet Tri-Cities!
• Reception Friday at 5:00 pm
• Group run Saturday at 9:00 am with a variety of shoe demos. Sign up HERE!
Discover what we do and enjoy a fun-filled event of demos, giveaways and more!
We can't wait to see you there!