Kathryn and Kristen will be working together to provide information for Fleet Feet Sports' Nutrition Blog.
 

 

 

 

Meet Kathryn Szklany, MA,RD the Fleet Feet Sports nutrition blogger. Kathryn finished her masters in Nutrition
Science in May of 2011 and is currently a Dietitian at St. Joseph's Hospital. 

 

 

 

 

 

Meet Kristen Davis, a new addition to the Fleet Feet Sports Nutrition Blog. Kristen is currently working on her master's degree in Nutrition Science at Syracuse University. She is working on her Registered Dietitian credentials. Kristen is an avid runner and food blogger.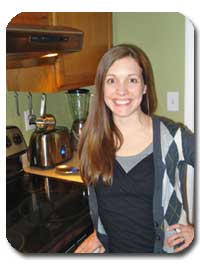 Get Smart about Seafood

By Kristen Davis
We've all heard that adding seafood to our diet is good for our health, but some people may have a few questions about this recommendation.  How much?   What kinds?  What's so great about it?  Here are a few tips to help you get smart about your seafood.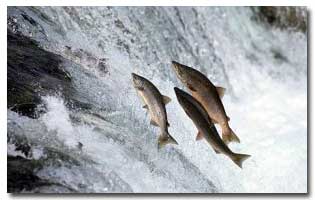 1. What's so great about seafood?
Seafood, including all types fresh and saltwater fish and shellfish, is an important part of a healthy diet for several reasons.  It is a great source of protein and can be substituted in place of meat or poultry and it contributes to the consumption of omega-3 fatty acids, particularly EPA and DHA.  These types of fatty acids are essential, meaning our body can't make them, so we need to get them from our diet.  They're important in development and maintenance of the retina and certain areas of the brain as well as playing a role in cardiovascular health.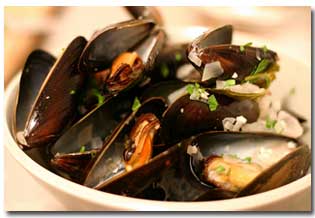 2. How much?
The USDA recommends adults consume 8 oz. of various kinds of seafood per week and while it's still very important for children to consume seafood, the recommendations are less due to concerns about mercury contamination.  It is recommended for pregnant and breastfeeding women to consume 8-12 oz. of a variety of seafood per week because of the importance of EPA and DHA in visual and cognitive development of the fetus and infant.  It is important, however, to choose seafood with low methyl-mercury content and this can be done by avoiding certain types of fish and varying your choices.

3. What kinds?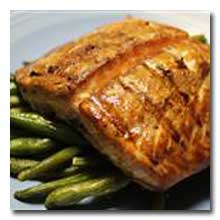 As previously mentioned, it's important to consume a variety of seafood to ensure that you're getting the most nutrients while limiting the amount of contaminants such as mercury that you're consuming.  Some great choices that are high in EPA and DHA, but low in methyl-mercury include salmon, anchovies, herring, sardines, Pacific oysters and trout.  Other types that can be eaten in moderation but should beavoided by pregnant and breastfeeding women due to their mercury content include tilefish, shark, swordfish, and king mackerel.  White (albacore) and light canned tuna are also higher in mercury and should be limited to 6 oz. per week for pregnant or breastfeeding women.  

So remember, knowing more about the types and benefits of seafood will help you to add valuable nutrients to your diet while being able to identify which kinds to eat more of and which to choose less often.  Check back later this week for a great recipe to put your newly found seafood smarts to use!