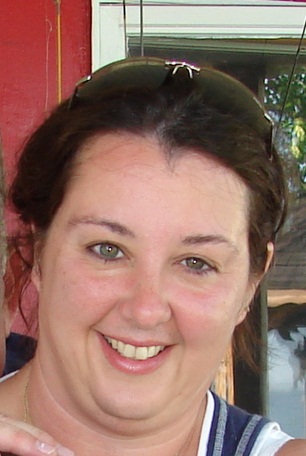 Meet Terri Gilbert, our first No Boundaries Blogger. Follow her experiences as she begins the No Boundaries Program starting September 11th at 8:30 in Onondaga Lake Park, Liverpool.
Blog Entry Before Training
A runner. A term I've heard many times before. A term some of my friends call themselves. A term that I've tried to assign to myself for many years but one that has always eluded me. I've tried so many different self-motivated beginner running programs I can't count them all. I've entered races in the past to try and become "a runner": The Bud Run, Paige's Butterfly Run, The Mountain Goat (3k) but have for the most part walked and ok, at some points on the courses have jogged. But run? No, I can't say that I have.
So I thought to myself, just like a baseball player needs the right bat or a golfer needs the right golf clubs, I need the right running equipment. Rather than buy a pair of running sneakers off the shelf, I went to have my feet analyzed. Come to find out I have flat feet and overpronate. Who knew after 40+ years that was the problem?
Now I will finally be able to call myself "a runner" because I have the right equipment. I signed myself up for another charity race, copied a "training" routine out of a magazine, because that's what a runner does- they train for a race but, alas, still walk/jog. No running on the course for me yet.

But maybe the No Boundaries Begin to Run program is really what I've been looking for, a program that is fun, self-motivating and includes the dedication of coaches and mentors who really care. They want to help you succeed. My hope and my goal is that at the end of the program, I will finally be able to call myself "a runner."
---