High School Running Scene 
By Maire Kate McGlynn
 Advent is a time of preparation, waiting and hope.  We prepare to welcome Christ at Christmas into our world and into our hearts.  It is supposed to be a time of great joy.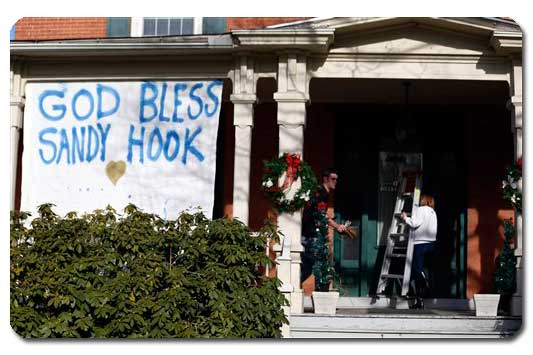 I am sure the parents of the first graders at Sandy Hook Elementary eagerly looked forward to the births of their children and joyfully welcomed them into their homes and hearts.  I am confident their parents had great hope for their futures.  But now, instead of preparing for the joy of Christmas; instead of looking forward to seeing the joy on their children's faces, they are preparing for funerals and the anguish on the faces of family and friends.
We all wish there was something we can do to lessen the unimaginable grief of the families.  There are several funds set up to raise money for the affected families.  One such fund is crowdrise.com/SHSRelief.  This fund was organized by a former Sandy Hook Elementary student and funds will be used for counseling for the survivors, funeral expenses and a scholarship fund for students at Sandy Hook Elementary.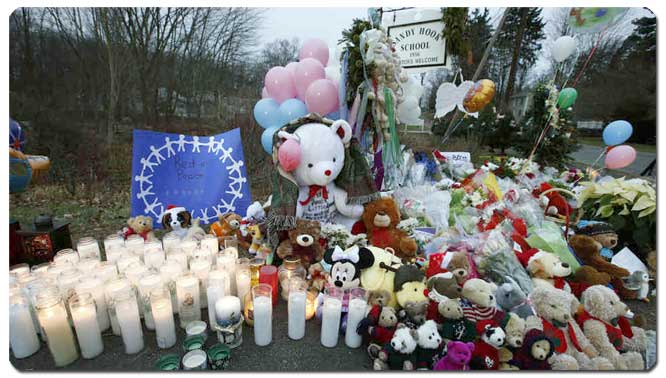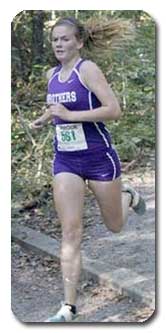 Tragedy seems so far away, but it can be so very close.  And as hard as we try, we can never comprehend why such terrible things happen.   Many lives will never be the same.  But my wish for Christmas is that the families of the victims of Sandy Hook Elementary will feel the presence of God even as they go through this most difficult, challenging and painful time and that they will someday experience the restoration of their broken hearts.  
And, to all the little friends of the victims, don't forget them, for they will always be your guardian angels. 
~ Maire Kate McGlynn