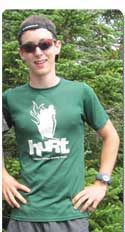 High School Running Scene 
By Adam Luban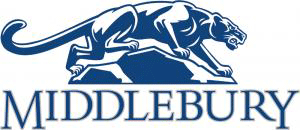 I am happy to say that after months of hard work, visiting, applying, and waiting, I know where I am going to college. Next year, I'll be attending Middlebury College in Middlebury, Vermont.
Being finished with the applications process is a great feeling. No doubt about it, applying to college stressed me out. As an athlete I knew I would have to apply early decision (this increases chances of admission, but you're only allowed to apply to one school) which meant in just a few months, I had to research colleges, visit them, take standardized tests, get recommendations from teachers, fill out applications, write essays, submit applications, and get interviewed. Throw in NCAA registration and school athletic recruitment forms and I was literally up to my ears in paperwork.
As annoying as filling out all the official paperwork was, it didn't compare in difficulty to actually choosing where to apply. The hardest choice of all came before the process even started. I had to decide which of my two sports, cross-country running and nordic skiing, I would continue in college. I love them both, but doing both at the Division 1 level in college just isn't realistic. After a lot of thought, I decided to ski in college. I'll miss running a lot, but I have more potential for success as a skier. Once I decided I wanted to ski D1, it helped narrow down my options for schools. Luckily, most good ski schools also have strong academics, so I didn't have to choose between good skiing and a good education. Even with my short list, I still visited schools in 4 different states.
Each time I visited a school and saw things I did and didn't like, I got a little closer to figuring out where I would apply. Even though I was making incremental progress, "The Choice" of where to apply early decision still loomed large over my head. I talked with friends, parents, and my school counselors and thought about it a lot on my own. I filled out applications for two schools but did not submit them.
I took a final visit to each of the schools I was considering and spent some time around campus with other athletes and with the coaches. I made my choice after my last visit.
Long story short, I applied to my top choice, got accepted there, and will be skiing and attending classes at Middlebury College next year. The whole process was a lot of work, but I couldn't be happier with how it turned out for me, except of course that I'll miss running.