By Trevor Lewington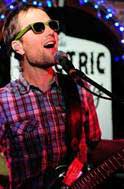 It's hard for any of us to live a well-balanced lifestyle.  There are always a thousand things to do and priorities have to be made. 

Being a musician in a professional touring band, there isn't any routine to my job.  I reached out to my friend, Ed Griffin, at Fleet Feet Sports to do a series of small articles because I know a lot of people travel for work like I do and struggle to eat well and exercise on the road. 

Although I was involved in several recreation sports when I was growing up and through university (hockey, soccer, baseball), touring with Enter the Haggis means that I'm unable to join any local organized sports teams. 

Running never really appealed to me because it felt too much like work compared to a sport where you're playing a game in a social setting.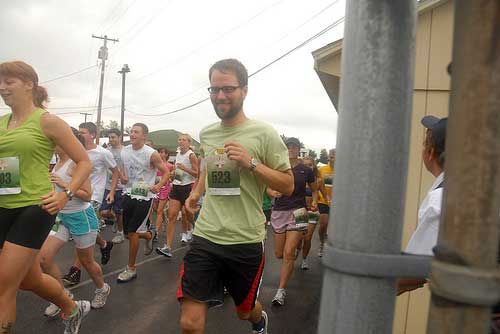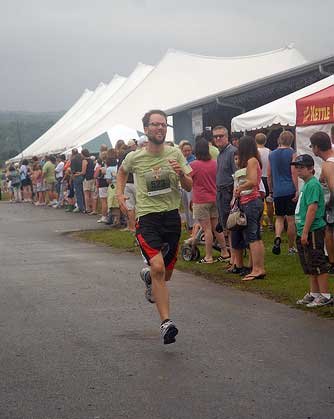 Still, I took it up a number of years ago looking for something I could do to get exercise just about anywhere I go.  Although it's not entirely appealing to run outside in the middle of winter (unless we're in Florida), I'm lucky that most of the hotels we stay in these days have a fitness room of some sort with a treadmill. 

Although I try to make solo running a regular part of my life, one of the things I enjoy most about running are the races I'm able to take part in from time-to-time.  My brother-in-law, Rob, introduced me to my first race about three years ago.  It was the Cow Capital 10 km in Woodstock, Ontario, and I really enjoyed it.  I liked the social aspect that I used to get from organized sports as well as the nervous excitement of the start, finding your pace, and finally kicking it up a few notches towards the finish line. 
It seems like this type of organized race is becoming more popular every year and even some festivals that we perform at have a race that I'll participate in if it's logistically feasible to get there in time.  Some examples include the Great American Irish Festival in Herkimer, NY, The Kansas City Irish Festival, or the Dayton Irish Festival. 

If you're a concert goer and a runner, you might want to check out festival websites in advance to see if there's a race going on.  If you aren't interested in running or can't take part for any reason, these races are always looking for volunteers if you're so inclined. 

For me, running has gone from a necessity to stay fit to an enjoyable pastime, in part thanks to the motivation I get from an upcoming race.  Unfortunately I don't have a race on the radar right now as things tend to slow down in the winter (with the exception of the Toronto Santa Shuffle, which is a unique one), but I look forward to participating again in the spring.
 
Until next time...

- Trevor

Trevor Lewington is the guitarist / singer-songwriter for Enter the Haggis.  He lives in Stratford, Ontario, with his wife and son.  He can be reached on facebook.