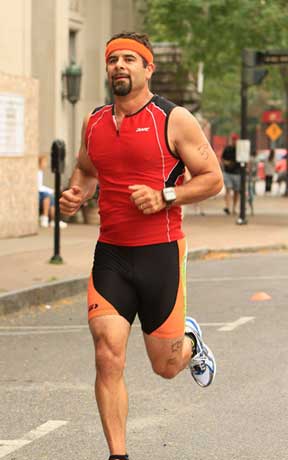 Our friend Ben Rabin who is a frequent contributor to this newsletter, made a bad mistake. One in which he knew the result before he did it, but went ahead anyway.  What was his mistake? He volunteered for Ironman Lake Placid this past July.
Anyone who has volunteered knows that when you volunteer at Ironman Lake Placid, you get caught up in the excitement and immediately get in line to sign up for next year's race.
So Ben Rabin, who was smart enough to get through Law School and run his own practice, the Rabin Law Firm, will take you through his journey to Lake Placid next year in his own Blog Page . You can sign up and get his weekly updates and we will publish his entries from time to time in our newsletter.
You will be sure to get a few laughs in Ben's posts as he laughs at himself and takes you through training to become an Ironman!

Ben Rabin is a Lawyer who represents those who have been involved in motorcycle, bicycle, running, ATV, Jet Ski, Auto or other accidents. Contact him at 315-448-2453 or http://www.rabinlawfirm.com/.