Fleet Feet Syracuse Fall Triathlon Transition Plan 2018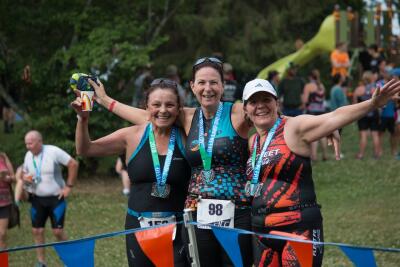 Plan Dates: Sunday, August 19, 2018 - Wednesday December 5, 2018
Head Coach: Laura Henry
Plan Cost: $125 
Fleet Feet Syracuse's Fall Triathlon Transition Plan is a plan that is designed to keep athletes active during the transition period between the end of the 2018 racing season and the start of the 2019 base-building phase.  The plan is a 16-week plan, which starts on Sunday August 19, 2018 and finishes on Wednesday, December 5, 2018.  There will be two experience level options: Beginner/Intermediate and Intermediate/Advanced.  While this plan is appropriate for athletes of all ability levels, from those who haven't ever completed a triathlon, to seasoned triathletes, it is recommended that athletes have at least the following capabilities before beginning this plan:
Ability to swim 50 yards continuously
Ability to bike for 30 minutes
Ability to run/walk for 30 minutes
This plan will include detailed swim, bike, and run workouts that athletes can complete on their own.  All workouts will be delivered via the online training platform Final Surge.
For more information, contact us at 315-446-1444 or by email at lhenry@fleetfeetsyracuse.com. 
Fall Triathlon Transition Plan More Info »
Program Start: Sunday, August 19, 2018
Program Fee: $125
Description: Transition plan from the end of the 2018 racing season until the beginning of the 2019 base-building cycle.