The No Boundaries Programs have expanded to include the 10K distance in three of the four seasons we run. The Training Department is looking for current Fleet Feet employees interested in joining the No Boundaries team in a growing capacity. This position will report to the head No Boundaries coach and training programs manager. 
Program Responsibilities & Expectations:
Attend at least 90% of, but ideally all scheduled training sessions. Coordinate a sub to cover any absences.

Saturday mornings & Monday evenings from March 28 - June 20, 2020 

Tuesday evenings from July 7 - September 8, 2020

Saturday mornings from September 19 - November 21, 2020

Saturday mornings from December 19, 2020 - February 20, 2021

Take and pass van test with Dan

Be cleared by Fleet Feet Syracuse insurance to drive 

Load van or personal vehicle with items such as water, tables, bins, etc. to bring to the workout each week

Lead dynamic warm-up, giving explanation to what the stretches are for

Address the full group loudly and clearly, using a mega-phone when necessary (i.e. Willow Bay in the spring!)

Come up with and execute team building activities & opportunities

Be prepared to run with a different group each week and/or bounce between teams

Attend and provide support for each program's goal race

Represent Fleet Feet Syracuse at all workouts and be able to educate athletes about products in the store and answer questions related to their running experiences and needs
Administrative Responsibilities & Expectations:
Use FinalSurge as a way to communicate training plans and workout

Communicate with athletes via email and Facebook weekly and occasionally bi-weekly

Order team shirts for athletes and coaches

Manage volunteer coaches

Organize co-coaching assignments, subs for absences, communicating expectations and weekly topics/workouts, etc.

Begin to learn and utilize Sign Me Up & Fleet Feet Syracuse website
If you would like to help change the lives of customers/athletes outside of the store, please submit a letter of interest detailing why you would be a good candidate for this position and send to Mallory at mmitchell@fleetfeetsyracuse.com by Friday,February 7th.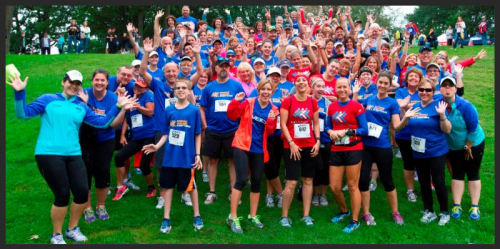 JOB POSTING: NoBo Assistant & 10K Coach More Info »
Program Start: ex: Sunday, January 18th, 6:00pm
Program Fee: ex: $100 excluding race fee