No matter how fast (or slow) you are or how far you want to run, this training opportunity is for you!
COME JOIN US!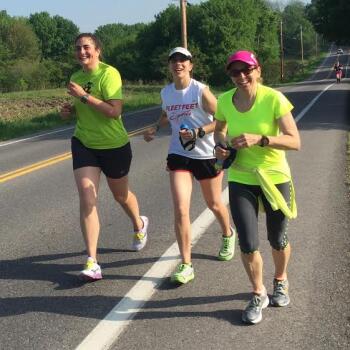 When: Sundays at 7:30 a.m starting July 5.
Where: Green Lakes State Park, meet by the boathouse. We will use the trails at Green Lakes, the Erie Canal towpath and quiet country roads.
Who: Everyone can participate, with various options for mileage and pace groups for all!
Distance: 2-12 miles, with greater distances available as the summer progresses.
Support: Water and energy drink stops will be set up along the course. Pacers will lead various pace groups for the longer distances.
Commonly Used Routes:
Summer Sunday Runs at Green Lakes More Info »
Program Start: July 5
Program Fee: FREE
Description: Join us on Sunday mornings for a free run. We'll regularly have routes planned for 2-12 miles and some weeks will include even longer options. Plus, there's always the option to add on!