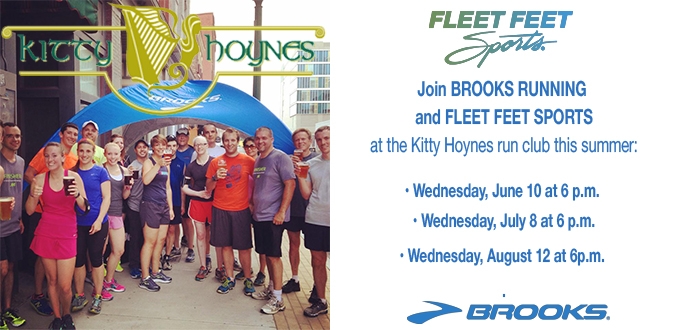 When: July 8 and August 12 at 6 p.m.
Where: Kitty Hoynes in downtown Syracuse
Who: Everyone can participate, with various options for mileage and pace groups for all!
Distance: 3-7 miles
Join Fleet Feet Sports and Brooks at the Kitty Hoynes Run Club. We'll have raffles, shirts for sale, and your first beer after the run is on us!
Summer Kitty Hoynes Run Club More Info »
Description: Join us on the second Wednesday of July and August as we take over the Kitty Hoynes Run Club! Fun, raffles, and free beer!