Fleet Feet is offering a training program for central New York's most popular race! This is a 10-week coached program that will prepare you for the Boilermaker 15K in July. You will receive instruction at all group runs, a weekly email from the coach with important training tips, and a schedule to follow for the duration of the program. Training will focus on gaining endurance, hill technique, hydration, nutrition, and pacing. Runners should be able to complete at least three continuous miles prior to the start of the program.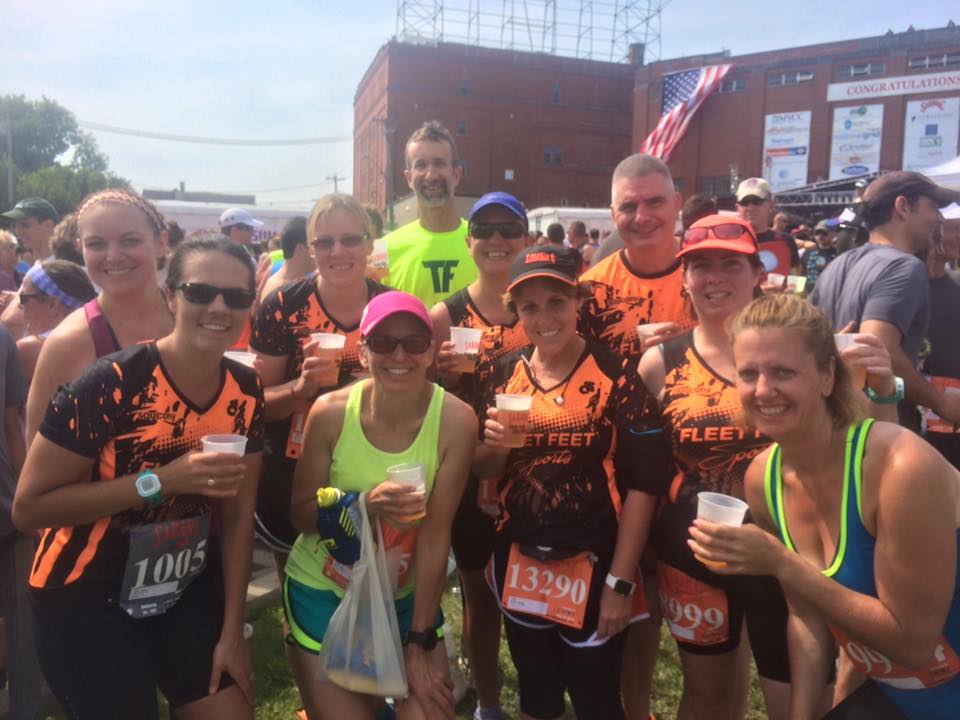 Program Details
Who: Anyone looking to run the Boilermaker 15K or a summer distance race. Runners of all abilities are welcome!
When and Where: Wednesday evenings (long distance speed workout) @ 5:45 p.m. at Onondaga Lake Park and Sunday mornings (long run) @ 7:30 a.m. at Green Lakes State Park. 
Start Date: Wednesday, May 8th
Cost: $125 for the 10 week program or $115 for Fleet Feet Training alumni (email Coach Michele for discount code)

.

Shirt: An optional training shirt will be available. Style and cost TBA.
Includes: Training plan and pace group runs. DOES NOT include race entry. 
Goal Event: Boilermaker
Questions? Email Coach Michele at michelem@fleetfeetsyracuse.com
REFUNDS
A full refund will be given to anyone up to midnight of the first day of the session if a valid reason is given for needing to cancel a membership.
A refund of 75% will be given for those that provide a valid canceling reason up to two weeks in to any 10-week program such as No Boundaries and FFXT or up to three weeks for any program that is more than 10 weeks long such as the distance or triathlon programs.
After the two or three week period, depending on the length of the program, no refund will be given if a member needs to stop participating in the programs for any reason.
TRANSFERS
A participant can transfer their program entry fee, in its full amount, to a future program if a valid transfer reason is provided within the first three weeks of the program.
Fleet Feet will provide a 50% transfer value of the program entry fee if a transfer is necessary within the first five weeks of the program.
After the five week period, no transfers will be allowed if a member needs to stop participating in the programs for any reason.
Program Start: Wednesday, May 8th
Program Fee: $125 or $115 for Fleet Feet alumni