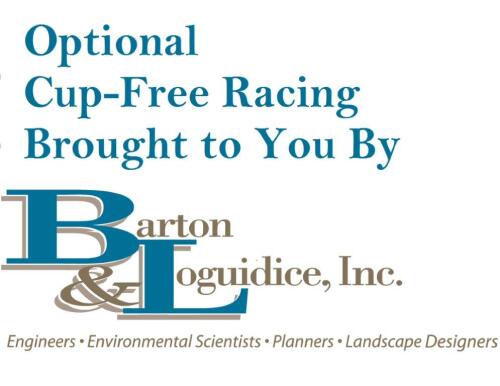 In an effort to reduce the waste generated at our aid stations, Runapalooza is offering cup-optional racing this year thanks to the support of Barton & Loguidice. 
Multiple typical aid stations with cups will also be provided for participants.
Race participants interested in cup-free racing will have multiple Hydrapour high-speed dispensing valves available to them on course to quickly grab six ounces of liquid without stopping.
You'll love Cup-Optional Racing!
Surveys prove it - almost everyone dislikes paper and plastic cups at race aid stations. Finally, there's a better way. Cup-Optional Racing means:
•             Faster, more efficient, and less crowded aid stations.
•             Less litter, trash, and waste.
Cup-Optional Racing is Easy!
Here's all there is to it:
•             Bring your favorite personal hydration device to Runapalooza. HydraPouch, hydration belt/flask, handheld bottle, or any other refillable container.  HydraPouches will be available at packet pick-up for those interested on a first come, first serve basis.  A Hydrapour system will also be set-up at packet pickup for testing and more information.
•             Fill it quickly from the HydraPour-equipped high-speed dispensers. They're fast, intuitive, and they'll be at every aid station.
•             Drink.
For more information and to see videos of how this works, please visit:  http://www.hydrapouch.com/
For detailed questions, please contact Tim Taber @ timtaber@gmail.com