2015 RUNapalooza Band Lineup

Adam Ezra Group

"Get Fit, Rock Out"
with the Adam Ezra Group at The Michelob Ultra Post Race Party
 
The Adam Ezra Group (AEG) is not just a band; they are a force to be reckoned with musically, personally and socially. Selling records and tickets is important to AEG, but they are committed to changing the world with their songs and their actions along the way. Ezra and his band are activists and community leaders as much as they are musicians and songwriters. Ezra has spent time living out of a van, farming in Canada, volunteering for the relief effort in Kosovo, and practicing environmental geography in South Africa. Whether as a kitchen hand or carpenter, teacher, athlete, or traveler, Ezra crams it all into the music, always challenging our perspective and often teetering somewhere between the ballsy rocker and sensitive poet. Through their non profit organization, RallySound, AEG helps people organize live music events that inspire communities and encourage grassroots activism.
Having toured with Rusted Root, The Wailers, The Avett Brothers, Jason Mraz, Indigo Girls, Corey Smith, Deer Tick, The Goo Goo Dolls, Blues Traveler, Marshall Tucker Band, Los Lobos, Toad the Wet Sprocket, Dwight Yoakam, Gin Blossoms, and many more, the Adam Ezra Group has graduated from the local Boston scene to the national level with a momentum that is catapulting them towards being one of the country's most talked about bands.
---
 On-course Entertainment: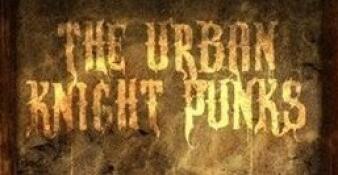 The Urban Knight Punks are Tom Warnock on vocal, Doug Robinson guitar, Steve Stojanovski bass guitar and Pete Stojanovski drums. This Syracuse area group has been a four piece for the last couple years, playing at some of the areas best bar/grill establishments. You can also see us as an acoustic trio this summer at our favorite venue, Bull and Bear Roadhouse, playing your favorites from rock classics and '80s-'90s era rock and dance hits. No matter what the occasion, UKP will bring it... whether it's rock, rap, dance, pop or even a little country, we entertain. This is our second time performing at RUNapalooza and we are very excited to participate as one the bands on the course.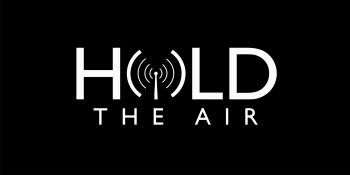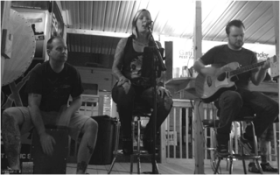 Hold the Air is a female fronted acoustic rock band based out of Syracuse, NY. Combining the genres of rock, country, pop and even rap music, HTA brings a fresh new feel to acoustic music with a fun and interactive setting.
"Hold the Air" is:
Tiffany Hotaling – Vocals
Dustin Koval – Guitar
Shawn Tompkins – Percussion

In the start of 2003 three brothers and four friends from Central New York got together to have some fun playing Celtic Rock music. Today, The Causeway Giants are six members strong, jamming over a dozen instruments, while keeping the crowds entertained for hours on end.
Using a diverse mix of music styles and tastes to their advantage, the boys have enjoyed putting a new spin on some traditional music, sprinkling in some originals and covering a wide variety of bands such as Great Big Sea, Flogging Molly, The Dropkick Murphies, and The Young Dubliners. 
The Causeway Giants are:
Matt Centore – lead vocals, keyboard,accordion, tin whistle, harmonica, and bodhran
Michael Centore – lead vocals, acoustic guitar, banjo
Dan Medici – bass, backing vocals
Erik Jacob – mandolin, banjo, electric guitar, backing vocals
Nate Kishman – fiddle, backing vocals
Steve Graf – drums, backing vocals
The Drum Runners
The Drum Runners are Kevin Dean, Dave Truex, Teddy Boileau, Joe Culotti, and Alan Haydu. Kevin is currently the drummer for Hobo Graffiti, Dean Martin & Davie, Miss E. and Vagabond Station; Dave is the drummer for The Lawless Brothers and Mood Swing; Teddy is the drummer for the Blacklites; Joe is the drummer for Just A Memory; and Alan is the drummer for Kilter (former drummer for Born Again Rebels). The Drum Runners have performed for several running events such as The Mountain Goat Run, Empire Marathon and last year's Runapalooza.