Introducing Laura Walker, your Distance Training Coach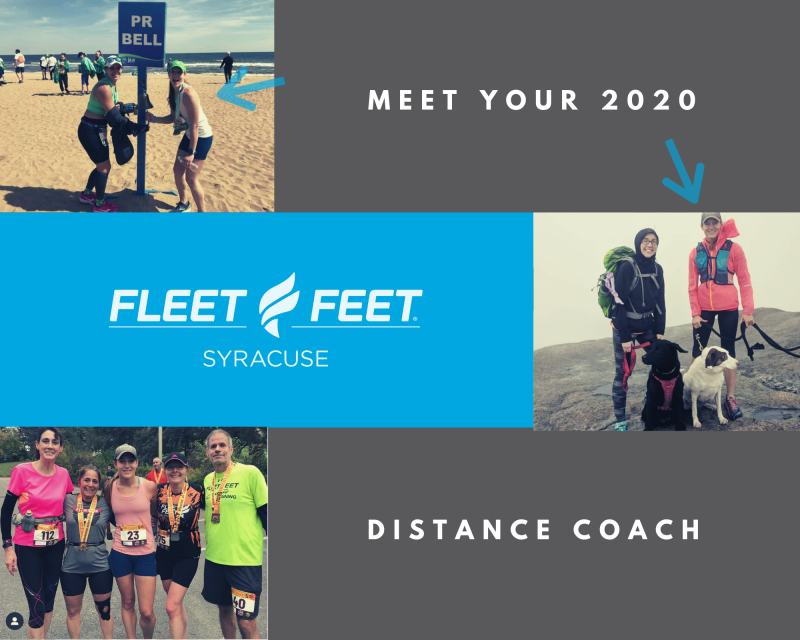 It's time to begin the new year with some positive vibes and negative splits! Get to know your Running Club Distance Training Coach, Laura Walker and run with us at the start of Winter Base Building, January 5th, 2020. 
Meet Laura
How long have you been with Fleet Feet Syracuse? 
4 and 1/2 years.
What's your favorite running shoe at the moment or of all time?
Brooks Ghost 12 and New Balance 1080 at the moment.
Go-to run outfit or favorite piece of gear/apparel?
Anything Oiselle.
Trail or road?
I love both trail and road. I've been running a little more road lately, because my goals are on the road.
Favorite Race?
Flower City Half & It's a Wonderful Run
Next Race?
The Lockport 10 Mile and Shamrock Half in VA are what's on the calendar right now.
How long have you been running?
I started running in 7th grade with modified Cross Country (XC). I ran XC through middle school and high school. I've been running on and off ever since.
How did you get started?
I had expressed interest in track in 6th grade and was convinced by a gym teacher to try. So I have Mrs. Bernabe to thank for my love for running. 
Why do you run?
I run for two reasons: (1) I like to challenged (both physically and mentally), and (2) I've met some amazing people through running. The running community is so encouraging and supportive.
Tips for a beginner runner?
Find a group to run with. Running is easier and more fun when you're with people. They'll hold you accountable. Syracuse has a great and welcoming running community. Also, don't worry about where everyone else is. Running is about your own goals and personal growth. That's one of the reasons I love it. It's so much about what you want out of it.
What are you doing when you're not running or at Fleet Feet?
When I'm not at Fleet Feet, I'm either doing something with my horses, or hiking with my dog. 
---