Perfect for running or biking at night or in low-light conditions
Meant to be applied directly to your skin, Safety Skin Reflective Spread increases your visibility without added clothing or gear. That seems to be especially practical where you're wearing as little as possible at night, but still, want to be seen. The sticks are made in the USA out of seven ingredients, which include "skin-conditioning agents, emollient and antimicrobials, binders, viscosity increasing agents, suspending agents and reflectant."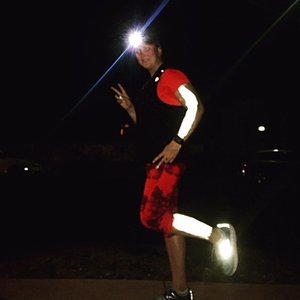 Applied like deodorant or anti-chafing sticks, the spread can be removed with wet wipes or soap and water. When applied it leaves a gray color that then reflects any light.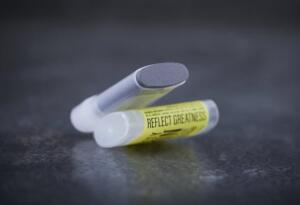 Rub on your skin to create a reflective stripe, highly visible in low light to headlights and other lights.

Perfect for runners, cyclists, trick-or-treaters, or anyone outside at night, dusk, or dawn.

Made with 7 natural ingredients including skin-conditioning agents, emollient and antimicrobial binders, viscosity increasing agents, suspending agents, and reflectant.

Made in the USA.
Available in 1.5 oz sticks for $19