Picky Oats Performance Oatmeal is a breakfast built and balanced for athletes. Whether it's a big race or big workout or multi-meeting morning, Picky Oats will keep you full without weighing you down and energize you with power ingredients and 10 grams of all-natural protein.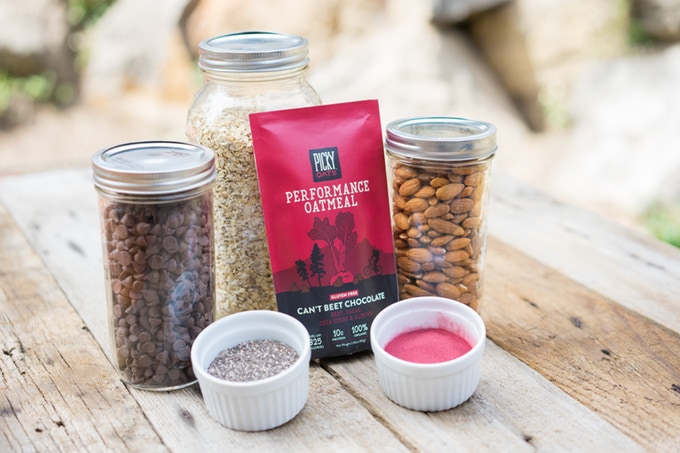 Picky Oats is carefully balanced with a mix of carbs, fat and protein that'll fuel you up without weighing you down and keep you full for longer. Lower in sugar than conventional instant options, Picky Oats is super-boosted with power ingredients like chia seeds and boasts 10 grams of all-natural protein. 
Some of the product details: 
Organic + Gluten Free + Vegan

Fuel up serving size 310 to 325 calories

10 grams of all-natural protein (mainly from oats, chia seeds and nuts)

40 percent less sugar than conventional instant oatmeal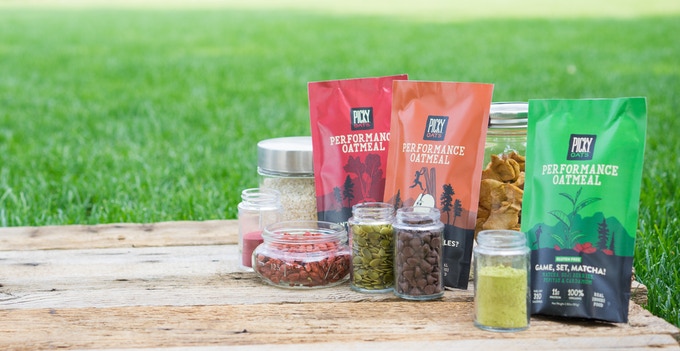 Power ingredients in all oatmeal flavors:
Oats: Easy to digest complex carbs + high soluble fiber.

Chia Seeds: A complete protein (contains all nine essential amino acids), chia is also a great source of Omega 3s, calcium and antioxidants.

Dates: Naturally high in glucose, dates offer quickly metabolized energy and sweetness.

Sea Salt: An important electrolyte, keeps body well hydrated.
Unique Flavors: 
How 'Bout Dem Apples: Vitamin-C rich dried apples and protein-oacked almonds combine with anti-inflammatory superstars cinnamon and ginger for an upgrade.
Can't Beet Chocolate: high in endurance-boosting nitrates, almonds add protein and healthy fat, while cacao powder and dark chocolate chips add a richness to this fast favorite. 

Game, Set, Matcha!

: Matcha green tea powder is naturally energizing and boasts lots of antioxidants, while pepitas and goji berries add essential vitamins and minerals.