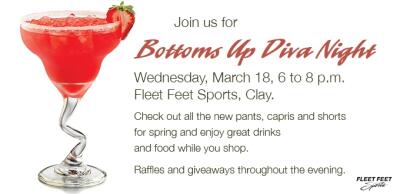 Join us for a Bottoms Up Diva Night on Wednesday, March 18 from 6 to 8 p.m at our Clay store. 
Check out all the new pants, capris and shorts for spring and enjoy great drinks and food while you shop.
Raffles and giveaways will take place throughout the evening.