Hit the Trails Daily Workout
March 26, 2020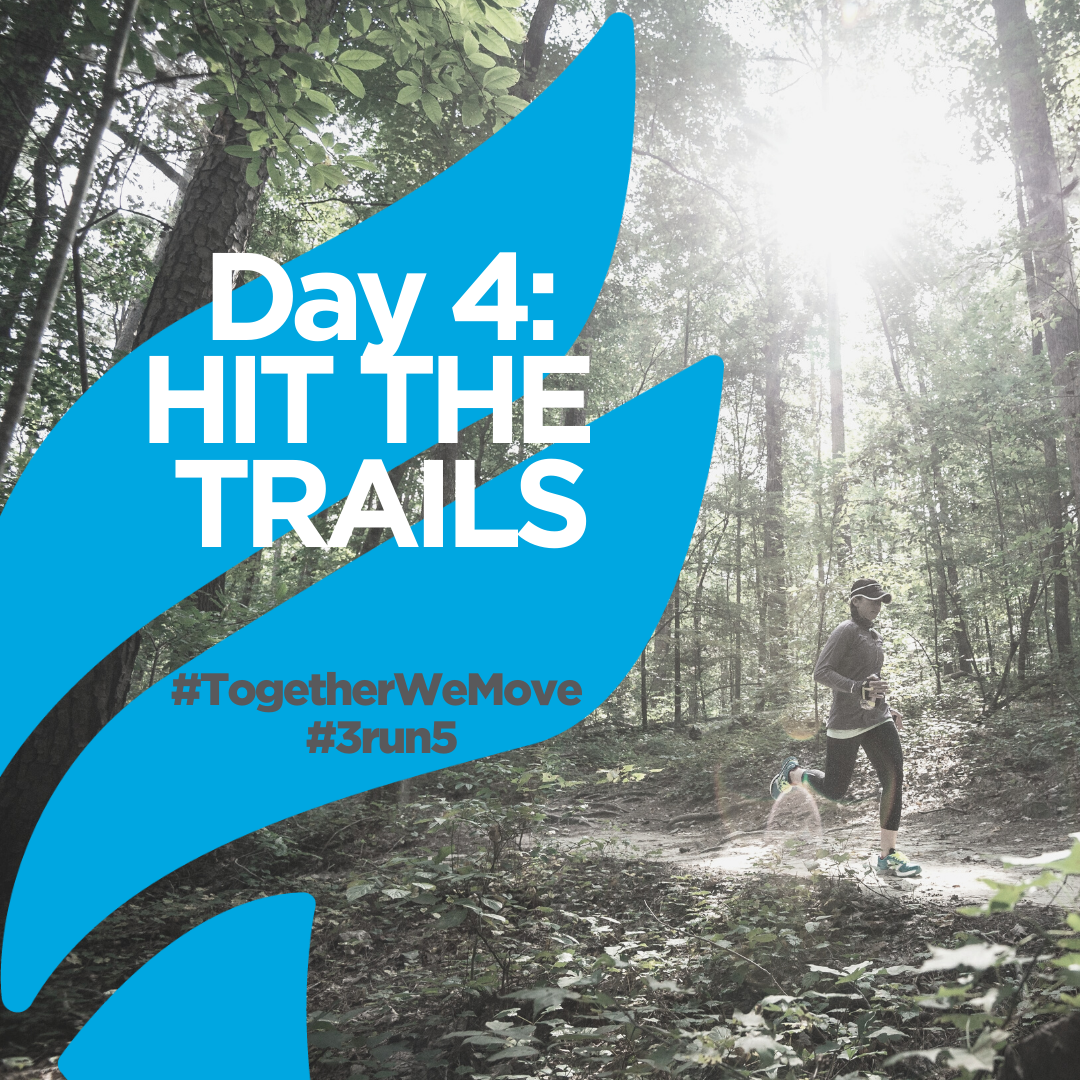 Hit the trails or discover a new one with a route from our Trail Running Head Coach, MJ.
Workout Focus: Hit the trails or discover a new one.
Est. Time: 30-40 minutes
Coach MJ's Notes: The trails have been sloppy lately so prepare to get muddy and mind your footing. 
Workout
You don't always have to drive deep into the wilderness to find a nice trail to run. Sometimes the one right in your backyard can be just enough to do the trick. 
Try this route just shy of 3 miles that takes you around Syracuse's Barry Park with a nice mix of surfaces like mulch, grass, and dirt. Take your time and enjoy the outdoors.
MJ's Tips: Started at the map board on East Side of the main park. I went counter clockwise on the mulch trail and added the soccer fields on the second loop. Trails are wet!
Let us know how your run/workout went. Take a selfie or photo of your phone/watch showing you got it done and tag Fleet Feet Syracuse using #3run5 & #TogetherWeMove. We'll reshare posts to keep the motivation and support up!
---
The store may be closed, but RUNNING IS NOT CANCELED.
We miss our running/walking groups and training buddies. So while we maintain a safe social distance, our Fleet Feet coaches are working together to provide free daily workouts to the #3run5 community. This group is open to runners and walkers of all abilities!
Keep Moving
Sign-up here and we'll send a daily workout directly to your inbox. Workouts can be modified for any ability or intensity. The important part is to keep moving.
Stay Connected
Don't forget to share with us how you're staying active by tagging @fleetfeetsyracuse using #3run5 and #togetherwemove. We'll reshare to keep the motivation and support up. Plus, each week we'll pick winners to receive cool FFSYR gear and prizes.