We run for different reasons. We have different goals. We come from different places. Yet, we are all on the same road - one without a finish line. Where personal achievement, performance, and connection run together. And that's the Power of Running at Fleet Feet Sports.
This fall, Fleet Feet Sports is highlighting the positive effects of running. One of the ways we are doing this is by giving back to our community. After receiving over 1000 votes for local charities,
Paige's Butterfly Run
was chosen by you as our partner for the Power of Running campaign! We were blown away by the support we got for this campaign, and we wish we could support every organization that was nominated, but we are happy to be supporting a great non-profit organization that benefits the fight against pediatric cancer.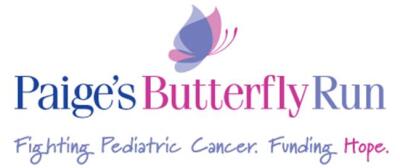 Introducing the Power Of Running TO INSPIRE
The Fleet Feet Sports staff is inspired daily by the great customers who shop and train with us.
We want you to nominate people in the community who inspire you. Specifically, people who have:
Demonstrated a true affinity for the culture of running and are a positive representation of what the power of running can do
Used running to instigate positive change in one of four areas: personally, in the community, charitably, within our store and / or training programs
Indicated an authentic commitment to continuing to run in a manner that's inspiring
Mizuno will recognize five local runners with
New Wave Inspire 12
Online story and photo gallery
One entry into the national contest (where five runners throughout the country will receive $500 to continue their inspirational running efforts)
For the nine weeks of August and September, Balega will donate $1

to Paige's Butterfly Run

for every pair of Balega socks purchased. Fleet Feet Sports will donate an additional $1 for every four pairs of socks purchased. Each weekend, Fleet Feet Sports will feature a product and donate proceeds from sales of that product.
September Brands and Products