IKOR Recovery Shot
(it's what I'm crushing on right now!)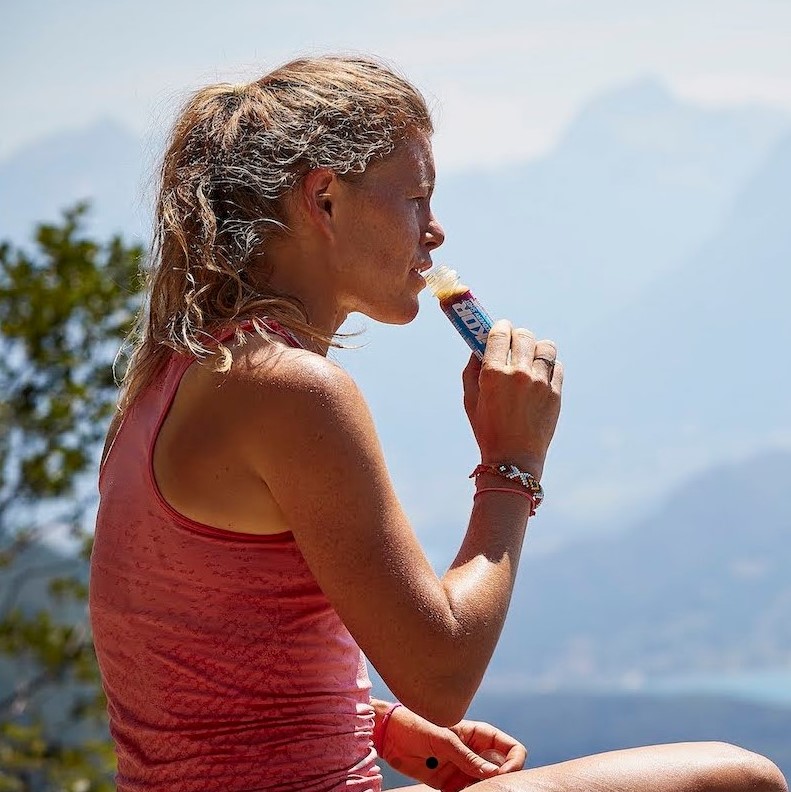 IKOR Recovery Shot
If you haven't dialed-in your nutrition yet, now is a good time since you'll be preparing for the upcoming summer virtual racing season. Start experimenting with products that you can use pre-, during-, and post-workout, so that when race day comes, you have your "go to" items ready. Remember – don't try anything new on race day. 
One product that I recently tried and felt like it actually performed as advertised is the new IKOR Recovery Shot. The first time I tried it was post-race over a double-race weekend back in the fall. After that, I used it on longer-ish training days and again, another double-race weekend over the winter. These five attempts sold me.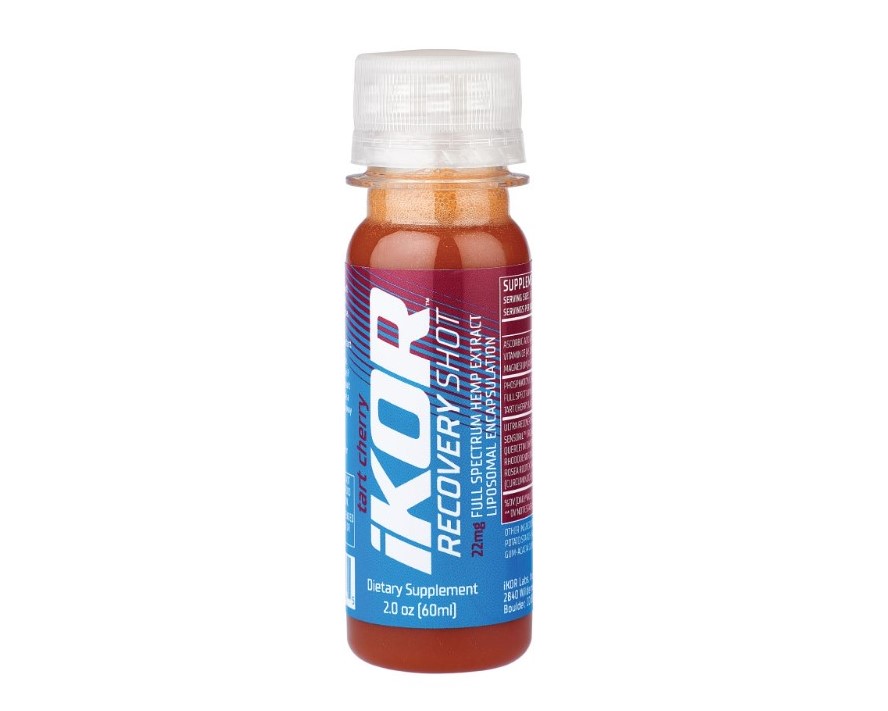 Recovery Basics
Let's start with the basics when it comes to recovery and regeneration – the body systems that get hit the hardest during training are: muscle and soft tissue, digestive and immune, and then the adrenal glands. So, to find a product that supports the recovery of these main systems is something of a rarity. IKOR has put together a blend of ingredients that covers all of this and is tasty to boot. But for me, who has a sensitive belly, would my GI system tolerate it? And, the answer was a resounding yes! Even though the product comes in a little shot bottle and is meant to be drank straight from the bottle, I tend to error on the cautious side the first time I use a product (due to my belly issues) and decided to dilute the contents with an equal amount of water. If you're in a similar boat like me, then by all means try this too. If not, drink it at full strength.
Here's the 4-1-1 on the ingredients – let's first take a look at the label and then break down the list: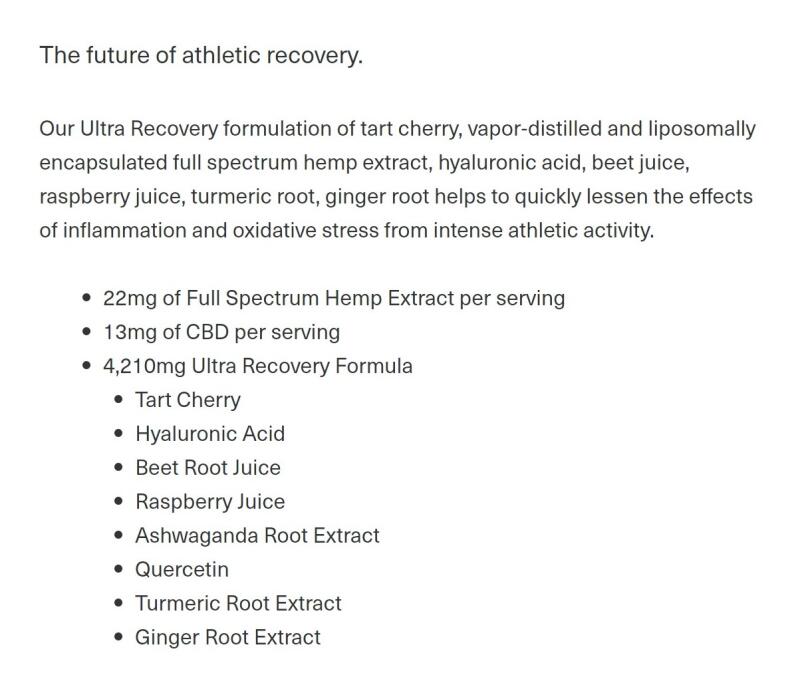 Tart Cherry: an anti-inflammatory for joints and soft tissues
Liposomal Encapsulation: for easy absorption in the GI system
CBD and Hemp:  specifically works on the endocannabinoid system which is tightly connected to the immune and endocrine systems; helps regulate the stress put on these systems
Hyaluronic Acid: an anti-inflammatory for soft tissues and joints
Beet Juice: a vasodilator; improves blood flow to flush out post-workout lactic acid
Raspberry Juice: for taste; low on the glycemic index list
Turmeric root: an anti-inflammatory
Ginger Root: improves digestion and absorption
Ashwaganda Root: an adaptogen for the adrenals; helps reduce the fight or flight response post-workouts; helps to naturally reset the adrenals back to normal
Quercetin: an anti-inflammatory that reduces oxidative stress and free radicals from hard workouts
You can order IKOR Recovery Shots for curbside pickup by calling 315-446-1444 (DeWitt) or 315-622-215 (Clay). And when it comes to cost, it is on par with other recovery products. This one has Katina's seal of approval!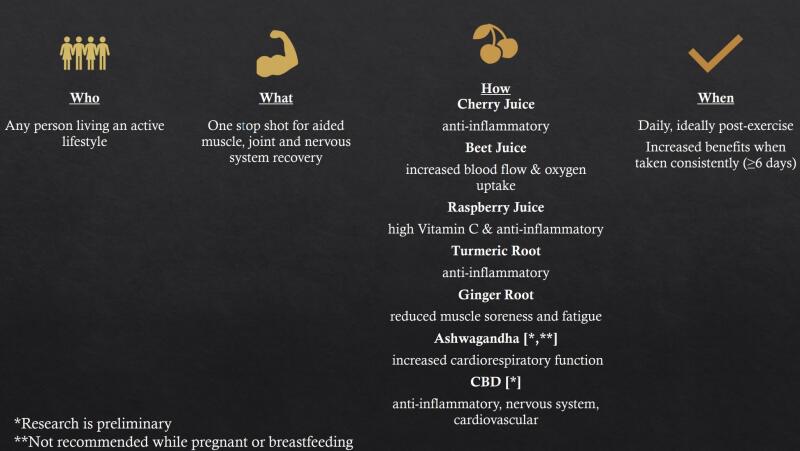 ---
Katina Sayers is the owner/operator of Katina's Nutritional Coaching Corner. She has an extensive background in health and education that began with degrees in exercise physiology, health and physical education, community health, and culminating with a doctoral degree in curriculum and instruction.  She completed an advanced certificate of study in Integrative Nutrition and Health Coaching from the renowned Institute for Integrative Nutrition (IIN) in New York City. For the last four years, she has worked one-on-one with clients, presented a multitude of nutrition topics for large and small audiences, contracted with businesses to implement worksite wellness initiatives, and currently manages day-to-day food service operations at a local non-profit agency, as well as directs activities related to nutrition and health. Katina can be reached at ksayerswalker@gmail.com.