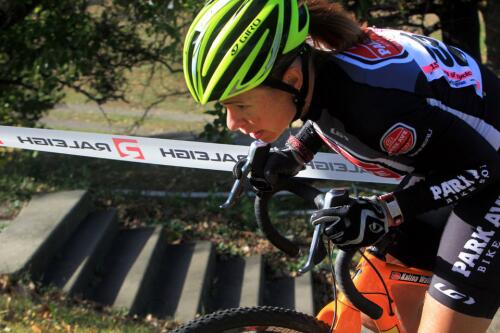 By Katina Sayers
"You gotta nourish to flourish."
It is with great pleasure that I write this column for the Fleet Feet family. Introductions are in order: my name is Katina Sayers and I am the owner/operator of Katina's Nutritional Coaching Corner. I have an extensive background in health and education that began with degrees in exercise physiology, health and physical education, community health, and culminating with a doctoral degree in curriculum and instruction. I completed an advanced certificate of study in Integrative Nutrition and Health Coaching from the renowned Institute for Integrative Nutrition (IIN) in New York City. For the last four years, I have worked one-on-one with clients, presented a multitude of nutrition topics for large and small audiences, contracted with businesses to implement worksite wellness initiatives, and currently manage day-to-day food service operations at a local non-profit agency, as well as direct activities related to nutrition and health. When it comes to food and nutrition, I am your gal! In addition, I am a long-time competitive athlete that began running as a young woman who turned to cycling after experiencing burnout from marathon training. As a cyclist, my career has spanned over 30-years and during this time, I have earned 6 national medals – including one national championship -- in the disciplines of mountain biking, cyclocross, and winter fat biking. You can find me on almost a daily basis riding the hills and trails in and around Tully Valley in southern Onondaga County and when I'm not riding, I love to cook seasonal foods into recipes that fuel my athletic adventures.
In this column, you can expect to read and learn about current nutrition and health happenings and news. You can also expect to get strategies and recommendations to implement into your daily life. Most runners I work with lead very full lives – they have careers, juggle family responsibilities with aging-parents, and train. Often times, nutrition and fueling are an after-thought rather than a source of nourishment. For athletes, food is fuel, so use this column to guide your food choices to you can live and train at optimal levels.
Take a look at the opening quote and consider what it means to nourish your body. Next, consider what it means to flourish in life. Now, consider how well your diet allows you to flourish.  Where do you see gaps and are there small changes you can make this week to improve your eating habits? Make healthy, well-balanced meals a priority. Eat well, live well, and be well, Fleet Feet family!
It's Back to School: Time for Meal Planning & Quick Weeknight Meals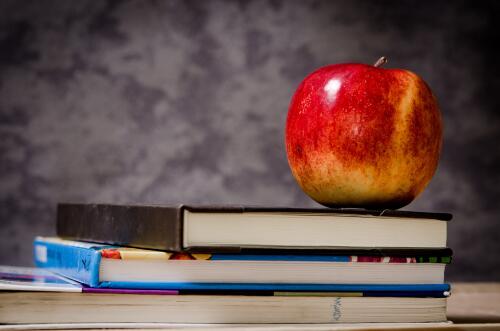 The shorter days and changing leaves is a telltale sign of the changing season. As we transition from summer into fall, the new school year approaches and it's time to prepare for busy weeknight meals. The best practice to avoid spur of the moment meal decisions (and more than likely unhealthy choices) is to meal plan.
A meal plan is like a road map for your meals each day which will safely get your from point "A" to point "B." It prevents the likelihood that you will get lost or off-track and provide you and your family with healthy well-balanced meals. No need to make it complicated – choose easy recipes using everyday ingredients your normally purchase. Once you get the meal plan in place, go shopping and then food prep. This does not need to be done all on the same day, but expect to dedicate a couple of hours on the weekend to the process. In the end, this will save you time (and stress!) on busy weeknights.
Food Preparation Tips:
Cook/Steam/Boil: hard boil eggs, steam potatoes, cook a grain or boil beans, simmer a soup, boil noodles
Roast & Toast: roast a versatile veggie such as squash, zucchini, onions, peppers, carrots, and anything else that looks good!
Wash & Trim: trim and cube fresh veggies and fruit  ** store bought pre-cut fruit and veggies will save you even more time.
Make & Store: Tuna or egg salad, bean dip, yogurt dip, and meatballs
 Other Options:
Big batch cooking. Cook once and eat two or three times. Make soups, stews, casseroles, and chili. Eat one evening for dinner and the next day for lunch.
Choose frozen or canned veggies to speed up cooking time.
Try a no-cook meal. Make a big salad and throw on some canned beans, shredded rotisserie chicken, or tuna salad and top it off with some nuts/seeds, and your favorite dressing.
Prepare freezer meals in advance and then use the crockpot to let them simmer all day for a home cooked meal.
There's no shame in buying frozen meals from time-to-time. Add a fresh veggie on the side and you've got a complete meal. My top picks: Amy, Evol, Luvo, Saffron Road, EatingWell, and Stouffer's FitKitchen.
Quick Meal Ideas (30 minutes or less):  **do a Google search to find specific recipes and cooking times
Pizza: buy a pre-made pizza crust and top with your favorite toppings. Add a salad on the side.
Taco Salad: lettuce, tomatoes, shredded cheese, canned corn, canned black beans, browned ground turkey or beef with taco seasoning. Add tortilla chips on top for an extra crunch!
Baked Ziti and Meatballs in red sauce (buy frozen meatballs and jarred sauce to save time). Add a salad or green veggies on the side.
Baked chicken with frozen or canned corn and baked potato.
Lettuce Wraps: brown ground turkey or beef, season with teriyaki sauce, and scoop into a large lettuce or cabbage leaf. Top with shredded carrots or sliced radishes.
Stir-Fry: pick out your three favorite veggies and protein source, stir-fry with your favorite Asian sauce. Serve over rice (buy pre-cooked rice and pre-cut or frozen veggies to save time)
Sheet Pan Meals: choose your favorite protein source and two veggies.
Grilled Chicken Fajitas with onions, tri-color pepper strips, and tortilla shells. Serve with rice, beans, and shredded cheese.
Omelets: make it with your favorite ingredients and top with shredded cheese or crumbled feta. Serve with homefries (buy frozen to save time).