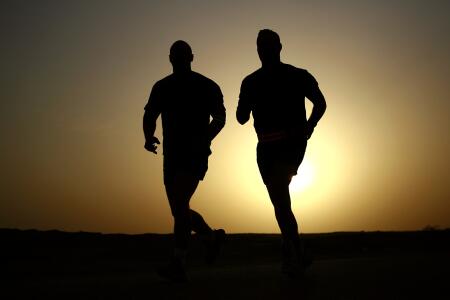 By Coach Laura Henry
November is fully upon us now and we know what that means: the holidays are coming!  For the next eight weeks, we will be faced with increasingly inclement weather, holiday commitments with friends and family, and decreased daylight every day.  For all of these reasons, this time period is one of the most common times for folks to put exercise on the back burner. It is certainly understandable; any one of these things could be demotivating, but combined, they certainly add up to feel either slightly depressing or even a little overwhelming.  All too often, we sacrifice self-care when faced with this sort of adversity in our lives. This holiday season, I want to encourage just a smidgen of self-care every day.
One of my favorite tips to share with  folks is what I call "The 10-Minute Rule."  When they are feeling de-energized or unmotivated, I encourage them to try some form of movement for 10 minutes.  If they are feeling terrible at the end of that 10 minutes, then they can stop and give it a rest for the day. But, more times than not, something amazing happens when people try this:
After 10 minutes, they find that it feels good to move.  And so they are motivated to continue what they started!  Now, this movement doesn't need to be anything "serious." It could be something like taking the dogs for a walk.  Or going for a walk at Green Lakes. It could be going for a short run, getting in the pool to swim a few laps, or using one of the machines at the gym.  Maybe you could give a few yoga poses a try to get in some stretching. The possibilities are endless.  The only "requirement" is that you move.  What kind movement is is much less important;  that you are moving is the most important thing of all.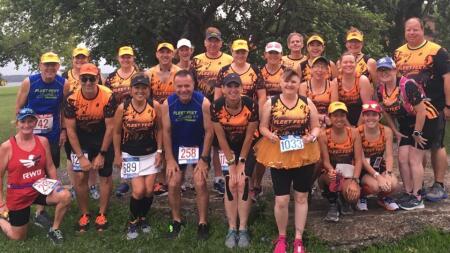 At Fleet Feet Syracuse, we have a caring staff on-hand to help you find the products and tools that can help you the most.  Come visit us and we'll make sure that you're outfitted with the right gear that will keep you safe and motivated to move. We have everything from shoes, to socks, to apparel, to nutrition, to safety equipment and recovery gear.  If you're seeking community, we have that in spades!! Our Racing Team - where the only requirement is a good attitude and FUN - is now open for registration; you'll be hard-pressed to find a more supportive group of folks to help keep you motivated.  Our 2019 Annual Distance and Triathlon Programs are also open for registration; either of these can provide you with a schedule of workouts written by experienced coaches and a group of teammates to keep you accountable.
This holiday season, make a commitment to yourself that you will move.  Try the 10-minute rule and see if it works for you.  And if you need any help finding where to start, come and visit us and we'll help you on your way.