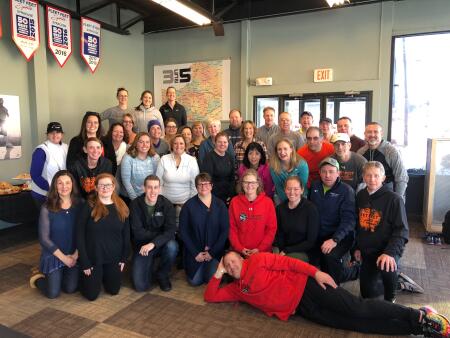 By Coach Mallory Mitchell
Over the weekend, Fleet Feet Running Club Syracuse had the opportunity to thank many of the volunteer coaches who have helped create the motivating, supportive, and FUN atmosphere experienced in all our Fleet Feet Running Club Teams. It's because of this stellar group of dedicated individuals, that our various programs operate with such a positive force. To our coaches, from all of us at Fleet Feet Syracuse, THANK YOU!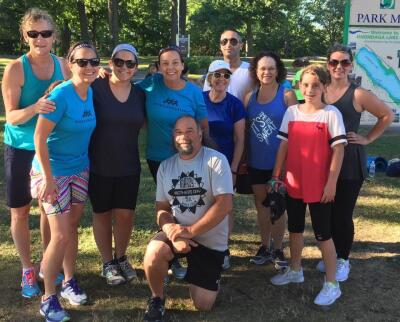 For the 2018 season, No Boundaries coaches were eligible to be nominated for the Stellar Support Award, sponsored by Superfeet and Fleet Feet Syracuse. NoBo athletes were asked to submit nominations for their favorite coach after each of the four sessions throughout the year. It was made clear that many of our coaches are deserving of this award; the responses from their runners and walkers show how much these volunteers go above and beyond to make a meaningful experience for each athlete. The same can really be said for all programs within Fleet Feet Running Club, but there is something about how NoBo coaches can bring their athletes from nervous individuals who cannot imagine themselves as runners, to confident athletes who have conquered much more than just a road race. The coach with the greatest nominations, both in number and sincerity is Anne Reichel! Congratulations, Anne, you are truly a stellar support to your athletes and fellow coaches!
Are you interested in training with this amazing group? Winter programs are open for registration! Or maybe you're someone who has experienced the support of a Fleet Feet coach and feel like you would like to give back in the same way. Consider submitting a volunteer coach application and become an inspiration!