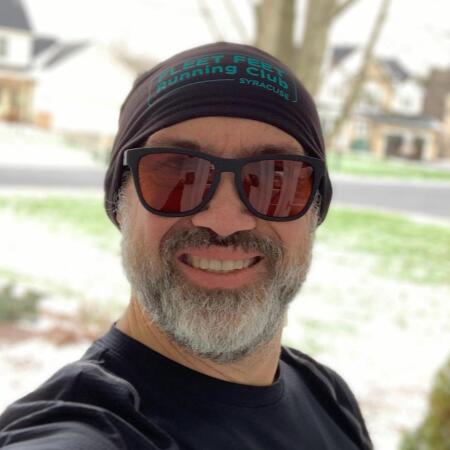 By Coach Michele Maciejewski
"The goal is the path. The path is the goal." -Steve Magness, endurance scientist and co-author of the running book Peak Performance
I couldn't have said it better myself. Truly when it comes to achieving anything of significance, whether it be in running, career or other pursuits, the end result is really more about the process of getting there.
Perhaps you are like many of our current Fleet Feet Running Club members. FFRC Distance is a group of nearly 100 runners of various paces & abilities who train together in the pursuit of crossing their first, fastest or longest distance race finish line. Or maybe you just have the goal of running more consistently through the winter with the promise of a better spring racing season?
Joining the FFRC Winter Distance program is a pretty surefire way to get onto that path of achieving running goals. We officially started last week but there is still time to join.
For the next 7 weeks, we'll follow a path that gradually builds speed, mileage, strength (physical and mental) and knowledge for future distance running success. That may mean setting you up for an amazing future race like Mountain Goat or Boilermaker.
Or if you're on a quicker route to the Lake Effect Half Marathon on February 24th, we can get you there too. (Pssst. FFRC runners get 10% off this race!)
For most people, hard work is made easier and the path is less treacherous when taken with others. Check out our Training Page for more information on the Winter Distance program and our Annual membership.
"Just because it gets harder, doesn't mean you can't get tougher."
P.S. When you join any FFRC program, you get curated workouts online and invaluable camaraderie during the toughest training months of the year. If you become an FFRC Distance Annual Member, you now get exclusive access to monthly cross-training clinics, Personal Reward Points, recovery sessions, race discounts and more.