The Secret to Training for the Mountain Goat Race (or any distance)
By Coach Laura Walker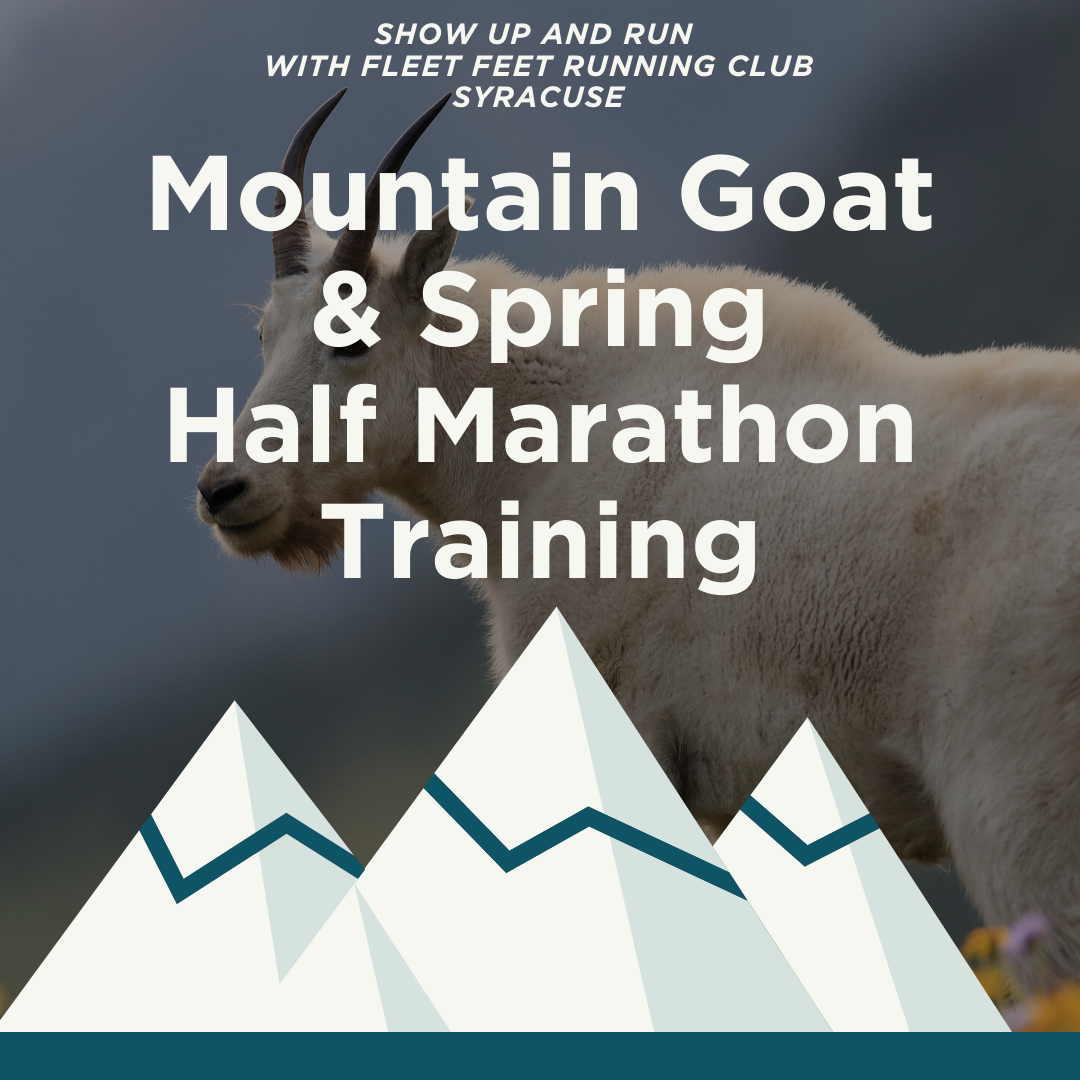 There's no secret method to success. The novel Once a Runner, by John L. Parker Jr., an iconic book in its own right, illustrates this perfectly. The novel has been motivational for runners of all abilities since its release. 
"Just another goddamn workout."
The story illustrates the training as overwhelmingly mundane and "just another goddamn workout." Yet this is where the biggest lesson lies. The author teaches through his story, that there is no secret formula or training technique to be successful. It's as simple as showing up every day and doing what needs to be done.
The Mountain Goat is one of Syracuse's most iconic races. It's a challenging course; 10 miles with A LOT of hills. The key to successfully running this course, and really achieving any goal, is to stay consistent and put in the work.
Before I start telling you why you should train for the Mountain Goat with Fleet Feet Syracuse, I should probably tell you a little about myself. I've struggled running constantly and staying motivated over the years. Once I graduated high school I didn't have a team to run with anymore. I didn't have anyone telling me to stop making excuses. It wasn't until I started working at Fleet Feet Syracuse that I found my people. My tribe. Without them I wouldn't have set big goals.
Our training program eliminates the excuses and naturally creates a habit of showing up. You'll get the tools you need, and experienced coaches to help you along the way. The people that run with us are so supportive and encouraging. You don't have to train alone. You don't have to run all those hills alone! Together we get through those "just another goddamn workouts." 
Come find your tribe.
We meet twice a week:
Sunday mornings at 8:30 am at our Dewitt shop, we run far.
Wednesday evenings at Willow Bay on Onondaga Lake Park at 5:45pm, we run fast.

"We train together to make each other great." 
In the words of one of my favorite athletes, Kara Goucher, "We train together to make each other great." So join us as we conquer the Mountain Goat as a herd!
---