By Ed Griffin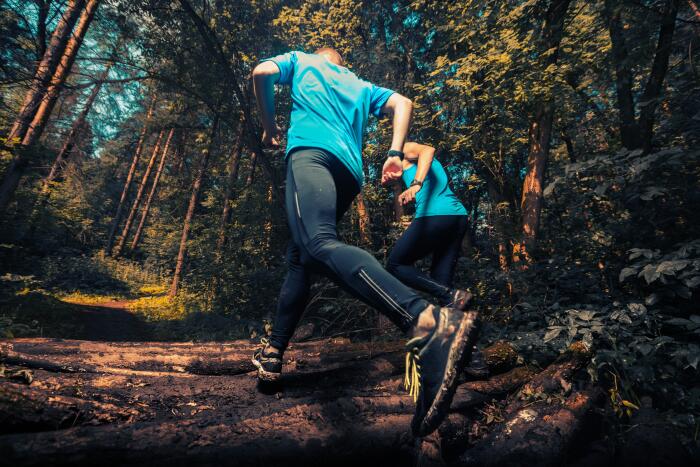 While walking my dog the other morning, I ran into a neighbor that just finished his morning 5k run. He remarked that he was shocked when he looked at his watch afterwards because he ran the route a couple minutes faster than normal. 
The temperature outside and lack of humidity on that day was completely different than a morning in July and August: 58 degrees and 65% humidity made the morning ideal for running.
September, October and most of November may be the best running months in Central New York.  It doesn't really matter if you run in the morning, at noon or in the evening, most days are ideal. 
While the air may be chilly when you first step outside for your run, use the "dress for 15 degrees warmer than the real feel temperature" rule as your guide on what to wear. It can be easy to overdress on a 50 degree day, so if you are a little cool at the start, no worries. You will warm up in 5-10 minutes and be comfortable for your run.
Daylight is also becoming an issue for those of you who run early in the morning or later in the evening. Don't forget to have reflective gear and a headlamp for maximum visibility.
The sunrises and sunsets are pretty impressive this time of the year too. So don't forget to take a moment to appreciate your view.
Ed Griffin and his wife Ellen own Fleet Feet Syracuse, which they founded in May of 2000. Fleet Feet Syracuse has received National Recognition as a Top 50 Running Store in America 12 years in a row and was named Best Running Store in America in 2012. Ed enjoys helping the team at Fleet Feet and our customers achieve their fitness and professional goals. In his spare time, Ed speaks to companies and organizations on a variety of topics, walks his dogs, enjoys good music and is the family chef. He can be reached at ed@fleetfeetsyracuse.com.