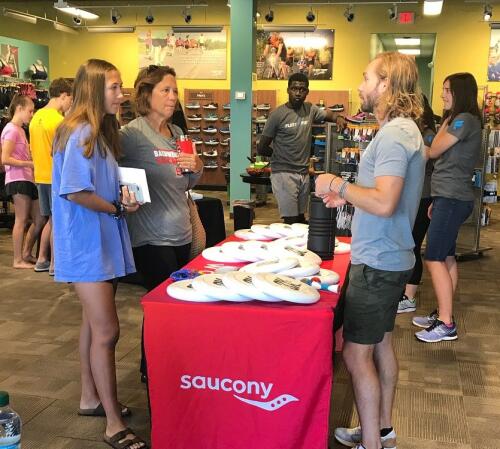 By Ed Griffin
It is sad that sunset will now be before 8 PM until next year, it's is part of the hand we are dealt here in the northern hemisphere. On the other hand, we have a winning hand that will surprise many of you. That hand is the kids of today.
It is human nature to think that the current generation has it easier than our generation; after all, we had to walk to school up hill, both ways. My parents said my brothers and I had it easier than them, my grandparents said it about my parents and I know for sure my great grandparents said it about my grandparents, so I am pretty sure most of us are saying it too.
Yes, our kids have better access to technology and overall better living conditions. But they also have more social pressure, more parental pressure and a non-stop barrage of bad news hitting them 24/7, not just on the evening news or in the daily newspaper.
Recently, I had two great interactions with area high school kids that confirm my opinion.
A month ago, I was invited to make a presentation to Central New York high school teachers about preparing students for the workplace. I learned that many schools are getting a jump start on this by having students operating school credit unions, preparing classic cars for raffles and by creating business plans for new businesses and in some cases, launching these new businesses.
This past Sunday, our Fleet Feet stores in DeWitt and Clay conducted our annual Cross Country Festival. Hundreds of high school kids from the area came in to celebrate the start of cross country season and to see the latest footwear and accessories for the upcoming season. I had the honor to help a few of these student athletes and when I inquired about their interests and future plans, I was blown away.
All were way ahead in planning, compared to where I was so many years ago. They spoke intelligently and confidently about where they were headed and how much work was ahead of them. Still, they were confident in their path and also were prepared to make adjustments, if new facts presented themselves.
It is important that our kids experience success and failure. We have a saying at Fleet Feet, "fail forward". It is how we learn. Our kids are no different, except they have access to information at lightning speed and can adjust quickly to the road ahead.
That is a really good thing.