I hope that many of you are celebrating an accomplishment from Sunday's Dunn Tire Mountain Goat Run, either due to finishing your first-ever Mountain Goat 10-Mile race or achieving a new best time, running in the Two-Person Relay, or taking your kids out to participate in the Half-Mile Fun Run.  Pat yourself on the back and take a well-deserved rest!  While you're resting, I would like to bring to your attention the people behind the scenes and also to give a pat on the back to the guy who happens to be my husband: Ed Griffin, who has served the race in so many roles and was inducted into the Mountain Goat Hall of Fame on Friday night.
Ed and I got involved with the race in 2000, shortly before we opened Fleet Feet Syracuse in May of that year.  We worked alongside Dr. David Beach and his big 'ole dog Duffy, moving from spot-to-spot along the Weekly Training Runs to hand out water to dozens of runners.  At the time, the Training Runs involved running the entire 10-Mile course for six weeks leading up to the race.  It was here that Ed Griffin had his first idea to improve the race: make the Training Runs start at a shorter distance and build up to the race, so that folks who weren't already running ten miles could get there!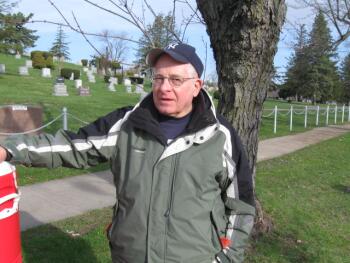 Of course change can lead to challenges, and within a couple years and with Fleet Feet's support, soon the Training Runs were drawing hundreds of people, the race had grown significantly, and Ed realized he needed to move the Start/Finish line to Clinton Square, and to move the Training Runs to the MOST.  He added police traffic control along the race course, and along the courses of the Training Runs, too.  This made for a safer course for the runners, and the new race Start/Finish area lends an excitement and post-party environment that this jewel of Syracuse running should have.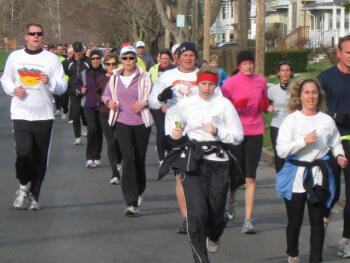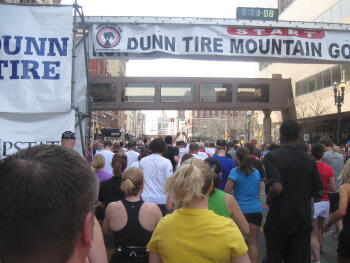 Introducing Ed and the other inductees was Sean Kirst, former columnist for the Syracuse Post-Standard.  Sean now works for The Buffalo News, but still lives in Syracuse and has a piece of his soul here.  As he so aptly said in his induction speech about Ed, "For too long, the leaders in this city were in the "NO" business.  Ed Griffin is in the 'YES' business."  Ed could see that this very special race should highlight our city, so he organized volunteers to clean up city streets in the weeks leading up to the race, a tradition that has spurred the city to now get into the cleanup act each year.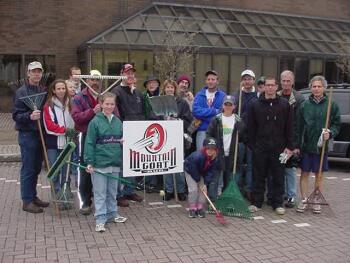 And while he has made so many improvements to the race to make it sustainable and stronger, the crowning achievement was saying "YES" when presented with the idea of erecting a monument dedicated to the Mountain Goat Run, and creating the Mountain Goat Hall of Fame to honor race organizers, volunteers, and the very special athletes who have returned to run this race for so many years.  It is fitting that Ed's name was engraved into this beautiful statue in Upper Onondaga Park.  He joins his fellow Class of 2019 inductees:  Dave McSally, Margaret Hartmann, and Maegan Krifchin.  Congratulations Ed, Dave, Margaret, Maegan, former Hall of Fame inductees, and all of you who volunteer and run!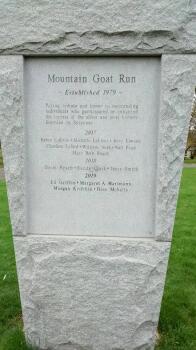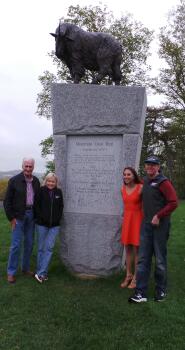 Ellen Griffin and her husband Ed own Fleet Feet Syracuse, which they founded in May of 2000. Fleet Feet Syracuse has received National Recognition as a Top 50 Running Store in America 12 years in a row and was named Best Running Store in America in 2012. She can be reached at ellen@fleetfeetsyracuse.com.