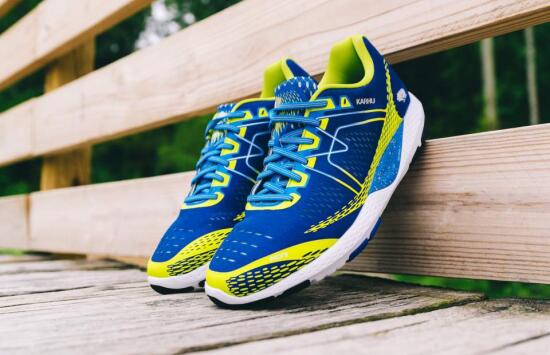 By Ed Griffin
One day, they said the future
Was flying cars and a ride on a rocket
Time passed, and all I got was
America Today and a TV in my pocket
Until the Town Goes Dark -Aaron Lee Tasjan
How quickly things change as time and technology march quickly on.  At Fleet Feet, we are investing in technology to provide customers with not only better service but the ability to select the absolute best footwear for running, walking, medical and lifestyle needs.
Fleet Feet locations around the country have been utilizing our proprietary 3D fit id scanning system, which scans feet in less than five seconds and produces the most accurate measuring of many aspects of your feet. These measurements enhance our ability to help you pick the right footwear for you now and provide a historical record of your feet for the future.
Fleet Feet nationwide will soon reach over 1,000,000 3D scans of feet.  This data will create many exciting opportunities; the first is here today.
Fleet Feet has taken all of the data from the 3D scans across the country and worked with footwear manufacturer Karhu to create the first running shoe created from the measurements secured by fit id. The Karhu Ikoni is a fabulous shoe that is the first running shoe made directly from the measurements of our customers.
Fleet Feet testers logged hundreds of miles in the Ikoni and every one of them agreed: This shoe feels great right out of the box, no break in period needed.
The velvety feel of the Ikoni, paired with a seamless engineered mesh upper and optimal cushioning makes for a silky ride. Plus, the toe box accommodated all of our testers' feet. The Ikoni's fit and feel add up to make a running shoe that wears like it was designed just for you.
Best of all, the Ikoni is available now at our DeWitt and Clay locations. We invite you to come test this game-changing running shoe and move into the future.