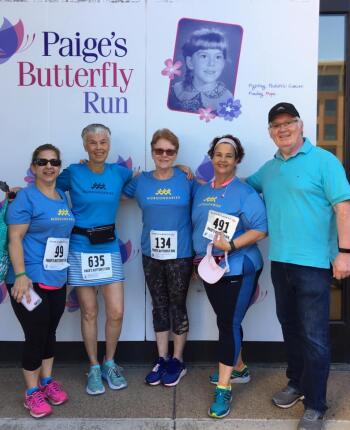 This past weekend the Spring 2019 No Boundaries runners, walkers, and kids came together to put their training to the test at Paige's Butterfly Run in downtown Syracuse. It was a beautiful morning, albeit warm for a runner's standard, but this team was ready. Many toed the starting line for the first time in an official 5K race, while others added yet another race bib to their collection. Congratulations to this well deserving team of athletes! They all reached their own finish lines this spring and their coaches couldn't be prouder.
The No Boundaries 5K Team is set to begin another ten weeks of training starting Tuesday evening, July 2nd. Both Kids 5K (ages 8-12) and Kids in Motion (ages 4-8) will take place at the same time and location as the adult program, so bring the whole family out for some healthy activities this summer!
Want to get in on the fun this summer, but the finances aren't lining up? Don't worry, we have two scholarships available for this summer's No Boundaries 5K Training Program! Together with Mike's Wolfpack, Fleet Feet offers two free entries into the summer session of NoBo. Michael Kriesel was a former No Boundaries athlete, turned coach (mentor, supporter, encourager… the list goes on). After a tragic accident in 2013, Mike's family decided to honor his legacy by creating the MK5K Runnership to help make this program accessible to all!
Applications must be submitted by Monday, June 17th to be considered for this summer's scholarship. To learn more about Mike and to apply for this year's No Boundaries "Runnership," head to http://www.mikeswolfpack.com/mk5k-runnership-application-form.html.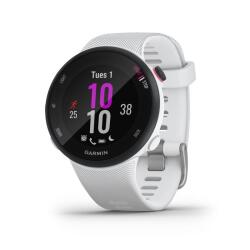 Looking for even more winning potential?!  Register for either the No Boundaries program or the kids' teams by Saturday, June 15th to be automatically entered to win the new Garmin Forerunner 45 GPS watch (a $200 value)!  Register today for this awesome opportunity!
Mallory Mitchell has been part of the Training Department at Fleet Feet Syracuse since 2012. As Head Coach of the No Boundaries Program, she enjoys the opportunity to introduce people to an active lifestyle and build confidence in themselves through running. She spends her time away from the store playing cello in the Magnolia String Quartet and enjoying time with family, friends, and her dog, Arnie. She can be reached at mmitchell@fleetfeetsyracuse.com.