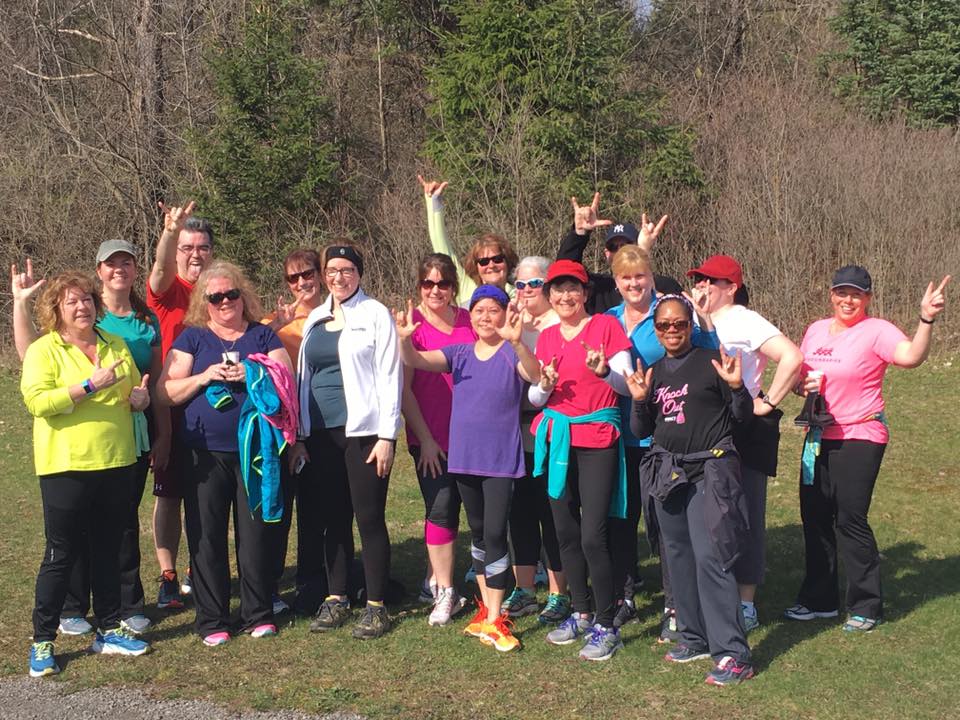 By Coach Mallory
It's more than a training program, it's a new beginning. All of the upcoming spring training programs at Fleet Feet focus on form, foundation and fun! No matter your goal or fitness level, there is a team for you, with dedicated coaches to help you get to the finish line.
Join Coach Ron, 2016 No Boundaries Coach of the Year. Ron ensures that not just the athletes on his team, but everyone in the program gets the opportunity to squeeze in their homework workouts throughout the week!
No Boundaries coaches Kelly and Cathy have been volunteering for years and their experience shows. These two have the combined talents of compassion and motivation when it comes to coaching their teams. Cathy can be found at most homework runs and Kelly leads race course preview runs like a pro. Be sure to say hi to these fabulous coaches at the upcoming No Boundaries Information Session, this Saturday (March 17) at the DeWitt store, starting at 8:30 a.m.
Great coaches are essential, but we need YOU to make our team complete. Bring your goals and struggles - we'll provide the path, and of course, fun! Whether you're looking for a healthy activity for the family, need to introduce some cross training, or want to try a new sport, Fleet Feet Training has your back.
For more information, check out the Fleet Feet Spring Training lineup at www.fleetfeetsyracuse.com/training.