Plant-Forward Eating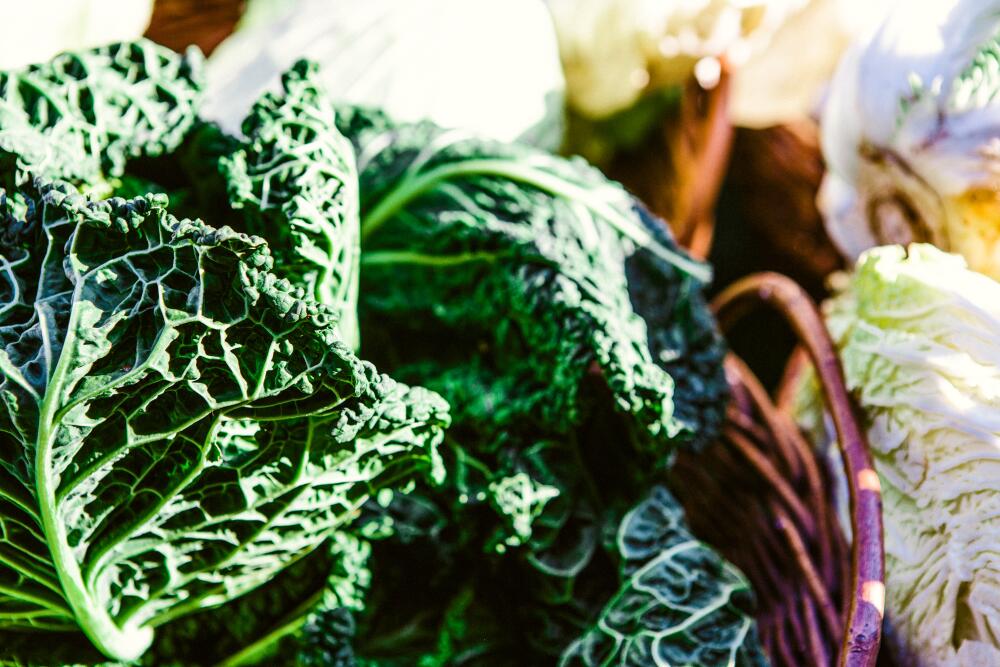 Plant-forward eating is all the rage these days. You don't need to be a vegetarian or vegan to enjoy plant-forward or plant-based eating. Just follow the sage advice of your grandmother and eat more plants for your health and longevity! There's plenty of research to support this way of eating. For me, no meal is complete unless I have colorful veggies to eat. So first, let's take a look at the food groups you can be pulling from here: fruits, vegetables, grains, nuts/seeds, and beans. There are endless possibilities here when you consider the combinations and then when this is coupled with new products out on the market that are whole-foods and minimally processed, then this further ups the ante. 
To make your meals more plant-forward, there are some simple ways to approach this:
1. Fill half your plate or bowl with veggies before you put anything else in/on.
2. Eat veggies at breakfast (get away from the typical sweet breakfast and choose savory combinations).
3. Go Meatless on Mondays. Check out the website MeatlessMonday.com to follow this national initiative. Get the latest news and recipes to support eating meatless on Mondays. 
4. Use healthy meat extenders in your cooking. For instance, chop up mushrooms and add them to a hamburger or meatloaf recipe; use lentils and ground beef in chili or spaghetti sauce; use cooked or canned beans in/on salads, as thickeners, in most Mexican recipes, in hummus or anything that needs a creamier texture; and, use whole grains and seeds as a binder in meatballs or meatloaf.
5. Learn more about vegetarian or vegan cooking practices. Check out the website One Green Planet for recipes and cooking demos. 
6. Get a new plant-slant cookbook, such as "Eat More Plants" by Desiree Neilsen. ** includes a 21-day meal plan plus a chapter on how to transition to a fully plant-based diet
---
March is National Nutrition Month

®
March is my favorite month of the year – it's National Nutrition Month! To get this party started, let's first take a look at some of the history behind this four-week celebration of healthy eating. National Nutrition Month initially started out as a week-long celebration in 1973 by a group of dieticians to promote eating healthy and nutritious meals. As the Academy of Nutrition and Dietetics grew, so did its ability to impact larger audiences such as schools, communities, and institutions nationwide. More recently, it has grown into a national month long celebration with the goal of increasing awareness of healthy eating and cooking habits. This year's slogan, "Eat right, bite by bite…" reminds us that making small changes every day can have a cumulative effect on our overall health. No need to make drastic changes or use restrictive eating; just make small, bite-size changes that will move you closer to your nutrition goals each day.
To learn more about National Nutrition Month, check out the Academy of Dietetics and Nutrition website at www.eatright.org for ideas and ways to get involved, resources, fact/tip sheets, fun games, and the full history of National Nutrition Month. Eat well, live well, and be well!
---
Katina Sayers is the owner/operator of Katina's Nutritional Coaching Corner. She has an extensive background in health and education that began with degrees in exercise physiology, health and physical education, community health, and culminating with a doctoral degree in curriculum and instruction.  She completed an advanced certificate of study in Integrative Nutrition and Health Coaching from the renowned Institute for Integrative Nutrition (IIN) in New York City. For the last four years, she has worked one-on-one with clients, presented a multitude of nutrition topics for large and small audiences, contracted with businesses to implement worksite wellness initiatives, and currently manages day-to-day food service operations at a local non-profit agency, as well as directs activities related to nutrition and health. Katina can be reached at ksayerswalker@gmail.com.