A few months ago, I blogged about our good old Precor 9.45 Treadmill, that had reached 23 years old. Blogging about it might have been bad luck because about a month ago, in the middle of a run, it came to a stop for the last time. It did so with a bang as it shorted out, tripped the electrical circuit and shut down power for five blocks; just like Christmas Vacation. OK, maybe not five blocks but it did trip the circuit that provided power to our exercise room.
The final stats our family had put on the treadmill were 1,556 hours, equivalent to 64.8 days and 10,213 miles of running enjoyment. When the treadmill came to a complete stop, I stood still on the belt of our "machine to nowhere" and had a brief thought of fixing old Precor. However, the machine had given all it had and it was confirmed that it would be difficult to get all the parts it needed because it was just too old.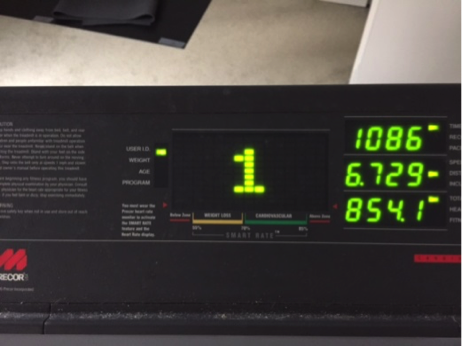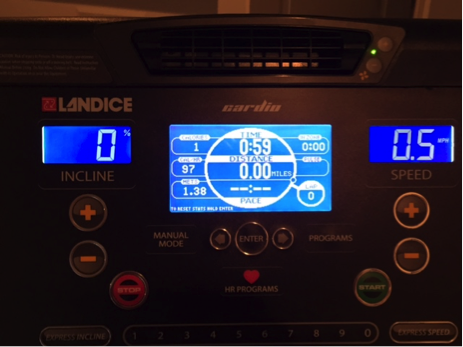 So down to Syracuse Fitness I went and met with exercise machine guru to the stars, Andy Venditti, who was compassionate and understanding of my loss. He listened carefully about how our family would use a new treadmill and gave me the lowdown on my options. I spent at least 30 minutes bouncing around the various machines, running slow, fast (for me) and walking at a brisk pace. I figured this might be our last treadmill, so I better experience all options. When it was all done, I picked a shiny and very comfortable Landice model with heart rate option.
When the Syracuse Fitness guys came to bring in the new and take out the old, it was no easy task because our exercise room is on the second floor, up a steep set of stairs. But these guys are professionals, so after we hummed "taps," they took old Precor apart and brought it downstairs in pieces. Up went the new Landice treadmill in two pieces and in no time was ready for a maiden run. Did you know that new treadmills have a "new smell" just like a new car?
It is sad to see old things go but hope and excitement soon follow, making things better. It is similar to what we will experience as we say goodbye to 2016 and hello to 2017. All of us at Fleet Feet Sports are thankful for your support and for the good things you do in the Central New York Community. When we all work together great things can happen. Enjoy the holidays and get ready for a great new year.