Written by Ed Griffin
Sometimes rather than a big meal, a few light snacks fit the bill and today's blog is comprised of little bites of information.
Last week in Orlando, The Running Event, which is the annual running industry convention, was held. It was a great week for Fleet Feet Sports, as 9 of the Top 50 Stores in America were Fleet Feet Sports Stores. Fleet Feet Sports, Syracuse was on the list for the 11th straight year, one of only 4 stores in the country to do so.  At the same time, Fleet Feet Sports CEO and overall good-guy, Jeff Phillips, was inducted into the Running Specialty Hall of Fame. He was inducted with several others including New York City Marathon Founder and Architect, Fred Lebow. Congratulations Jeff.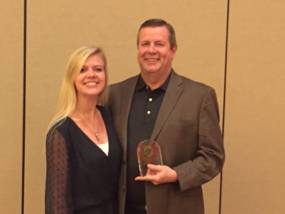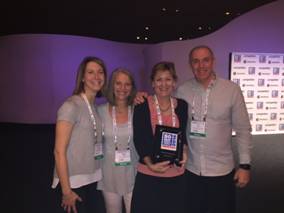 Two road races in Central New York are red hot. The Syracuse Half Marathon and Dunn Tire Mountain Goat Run are open for registration and those wanting to get the great premium give-away items and take part in the largest road races in Syracuse should sign up to be sure of not being shut out, as both races are capped and will sell out.
This past Sunday was the first Cold Feet Run from the Fleet Feet Sports, DeWitt store.  Each week nearly 100 people head out for what we call "running with friends" with a variety of distances offered. After the run there are always some great "in-store deals" for participants. Be there or be square, starting at 8:30 AM every Sunday morning, except on Christmas and New Years Day. 
Finally, I am happy to announce that once again, my wife Ellen and I will be hosting Adam Ezra for a rare and unique house concert on Friday, January 6th at 7 p.m.  You may remember Adam and his band who played our 15th Anniversary Runapalooza show and is just back from touring with the Steve Miller Band and writing songs with John Oates from Hall and Oates.  The solo show in Syracuse is one of 40 shows, over 44 days, hitting 18 states and is conducted to raise the money so Adam can give his band the first 6 weeks of the New Year off with pay. Last year's show was a sellout and this year there are only 50 tickets available at $25 each, which includes food and beverages. Get tickets here.