Plant Protein for a Longer Life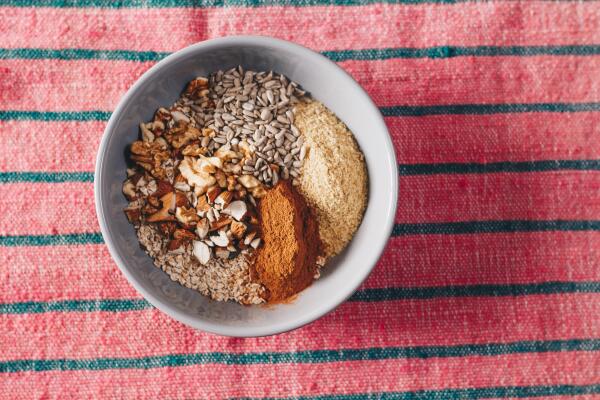 As plant-based eating gains steam in the mainstream culture, recently published research out of Japan supports the inclusion of eating plant protein for a longer life. In this study, participants ate plant-based protein in the form of beans, nuts, seeds, whole grains, and whole soy foods. About three percent of calories normally consumed from red meat sources were replaced with nine ounces of plant protein over an 18 year period. Those who ate the most plant-based protein had a 28 percent lower rate of stroke and heart disease than their peers.  What this means is a higher intake of plant protein may contribute to long-term health and longevity. 
This research demonstrates that not only do vegetarians and vegans benefit from eating plants, but everyone, in general, can benefit be eating more plants. Plants are naturally packaged with fiber, carbohydrates, good fats, and phytonutrients. Because of this, eating more plants also lowers the risk of developing chronic diseases, such as type 2 diabetes, high blood pressure, heart disease, and some cancers. Long-term vegans and vegetarians are at-risk for B12 deficiency, so it would be beneficial to monitor B12 levels. In the meantime, keep running and continue to add-in more plants to your diet or just try going meatless one or two days a week. Check out the "Meatless Monday" campaign for recipe ideas or resources. 
---
Katina Sayers is the owner/operator of Katina's Nutritional Coaching Corner.   She has an extensive background in health and education that began with degrees in exercise physiology, health and physical education, community health, and culminating with a doctoral degree in curriculum and instruction.  She completed an advanced certificate of study in Integrative Nutrition and Health Coaching from the renowned Institute for Integrative Nutrition (IIN) in New York City. For the last four years, she has worked one-on-one with clients, presented a multitude of nutrition topics for large and small audiences, contracted with businesses to implement worksite wellness initiatives, and currently manages day-to-day food service operations at a local non-profit agency, as well as directs activities related to nutrition and health.  Katina can be reached at ksayerswalker@gmail.com.