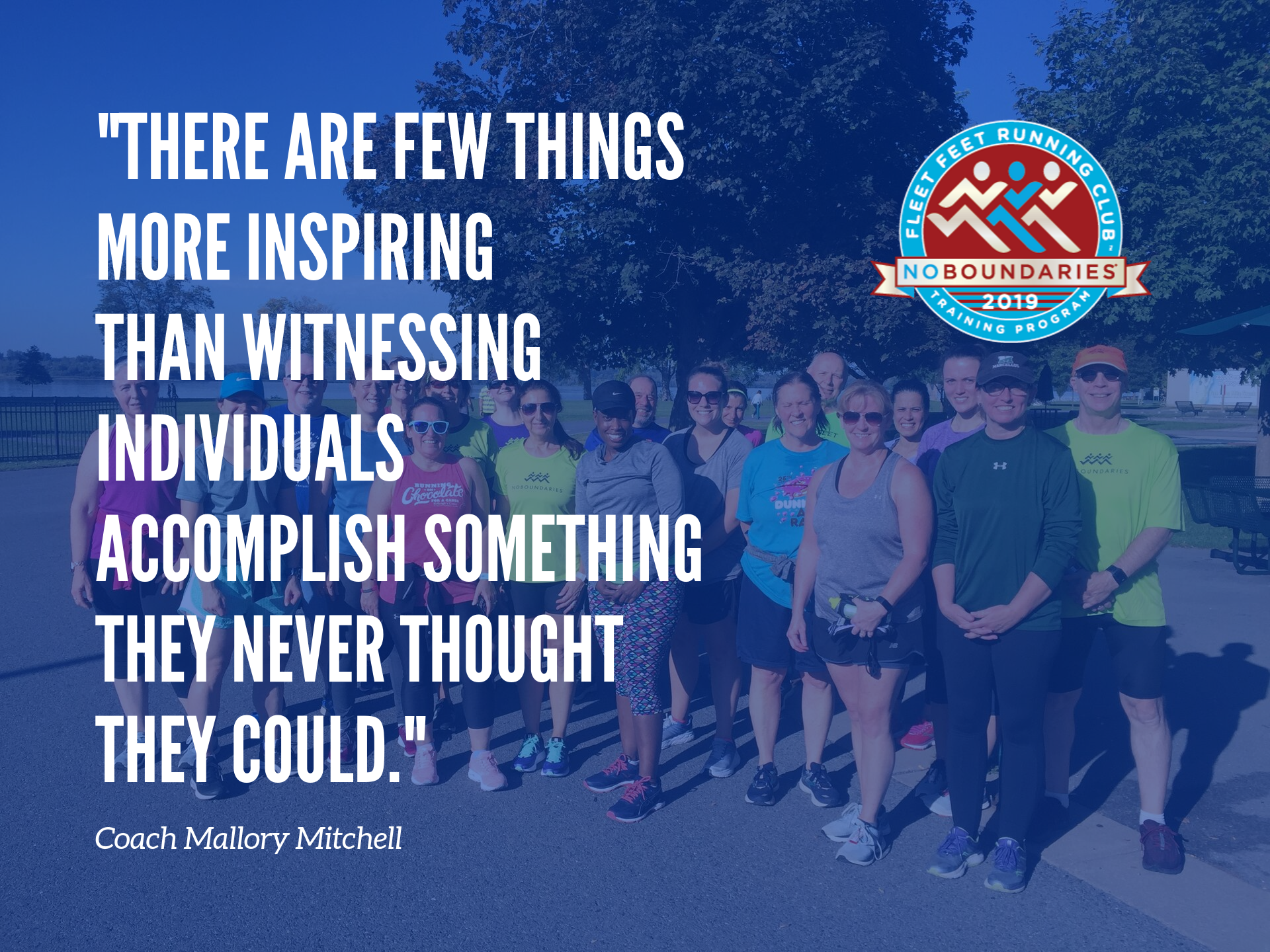 Katherine Switzer once said, "if you're losing faith in human nature, go out and watch a marathon."
I find this to be incredibly accurate, but regaining a positive outlook is not limited to marathon spectating. I say, if you're looking to be motivated and inspired, go out to a No Boundaries practice.
The fall session of No Boundaries 5K & 10K Programs began on Saturday on the most beautiful of fall mornings. It was the kind of morning that made you want to get outside and move. Fortunately for this group of new or returning athletes, they signed up for fall training. But more importantly, they showed up.
The fall team has a 64-year age-range between the athletes. Clearly, age is not a barrier for this team and neither is fitness level. The group as a whole varies in experience, pace, and goals. And it's in their diversity of ability that helps the athletes support and learn from one another. From there runners are broken into smaller groups and led by a coach or two who have already been down the same path, and faced similar struggles and triumphs – all of which make training a whole lot more enjoyable. 
The coaches met before practice to help set up and prepare for their new team of athletes. Some of these coaches have been volunteering with No Boundaries for eight years or more, while others laced up their sneakers as a coach for the first time. They work as a team and it shows in how smoothly the practice runs and in the smiling faces of their athletes, even during the workout!
There are few things more inspiring than witnessing individuals accomplish something they never thought they could. And that is just on day one! 
There is still time to experience it for yourself. Don't miss one of the best running seasons Syracuse has to offer and join our amazing group this fall. Both No Boundaries 5K Training and NoBo2 10K are still taking registrations. I hope to see you at the park this weekend!
Mallory Mitchell has been part of the Training Department at Fleet Feet Syracuse since 2012. As Head Coach of the No Boundaries Program, she enjoys the opportunity to introduce people to an active lifestyle and build confidence in themselves through running. She spends her time away from the store playing cello in the Magnolia String Quartet and enjoying time with family, friends, and her dog, Arnie. She can be reached at mmitchell@fleetfeetsyracuse.com.