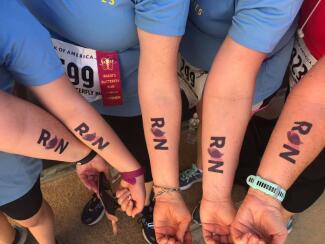 It seems human interaction is becoming a novelty these days. Whether you telecommute to work or catch up with friends and family over social media, there seem to be more instances of isolation than there are of connection. It's increasingly evident that social activities where we get to interact with other humans is actually pretty important in order to maintain that "human" status.
So, what can you do about it? Start small and meet a friend out, or maybe take your dog for a walk at the park. Don't forget to wave or say hi when the other humans walk by. Sure, they may look at you strangely at first, but I guarantee you'll feel better even with this small connection. Need more consistency in this new endeavor? Consider joining No Boundaries or any of the various training programs offered through Fleet Feet Running Club this summer! Aside from the obvious human interaction time, you'll work toward a common goal with a team, meet new people, and gain access to a whole new community; all offering an even greater level of connection.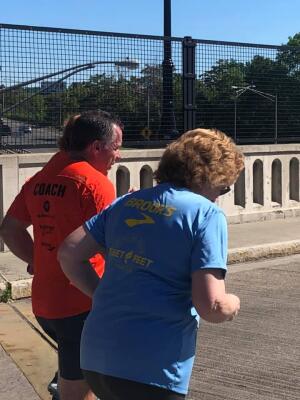 But you're not a runner (yet)? That's OK, the No Boundaries 5K Training Program offers teams for a variety of fitness levels, including a walking only team, a group for those who currently have some running under their belts (NoBo2), and everything in between! Each group will build up to the 5K distance, so don't worry, no experience necessary. We even have a team for the kids to ensure even the little ones get some healthy social time!
Come join us this summer! The No Boundaries 5K Training and Kids' Teams both meet and train at the same time to allow for families with children (ages 4-12) the opportunity to train for their own goals all in one place. I hope to see you out at Long Branch Park next Tuesday!
Mallory Mitchell has been part of the Training Department at Fleet Feet Syracuse since 2012. As Head Coach of the No Boundaries Program, she enjoys the opportunity to introduce people to an active lifestyle and build confidence in themselves through running. She spends her time away from the store playing cello in the Magnolia String Quartet and enjoying time with family, friends, and her dog, Arnie. She can be reached at mmitchell@fleetfeetsyracuse.com.