Motivated to Move
By Coach Mallory
What gets you motivated to move? Sometimes it can be the simple desire to shake off the hibernation mode of winter. Despite having a pretty easy one so far, the season can still be a drag on your motivation. Let Fleet Feet Running Club help you forget about the internal fight to lace up and find the FUN in your run!
Not a runner yet?
Are you a walker, or maybe just not a runner (yet!), the No Boundaries 5K Training Program (NoBo) has a level and pace for all abilities. NoBo teammate Nancy says, "the No Boundaries program is so welcoming to those of us who truly struggle with our self-image and athletic limitations." 
Don't let anything stop you from taking the hardest step: signing up! Once you have the support of your team and coaches, even a tough workout is made better with a group to push through it together. Personally, the struggle to complete a run or walk is lessened when I have someone with me to help distract from those pesky thoughts telling me to stop. Add in the meaningful connections you make with your friends and teammates and you'll wonder why you didn't join sooner!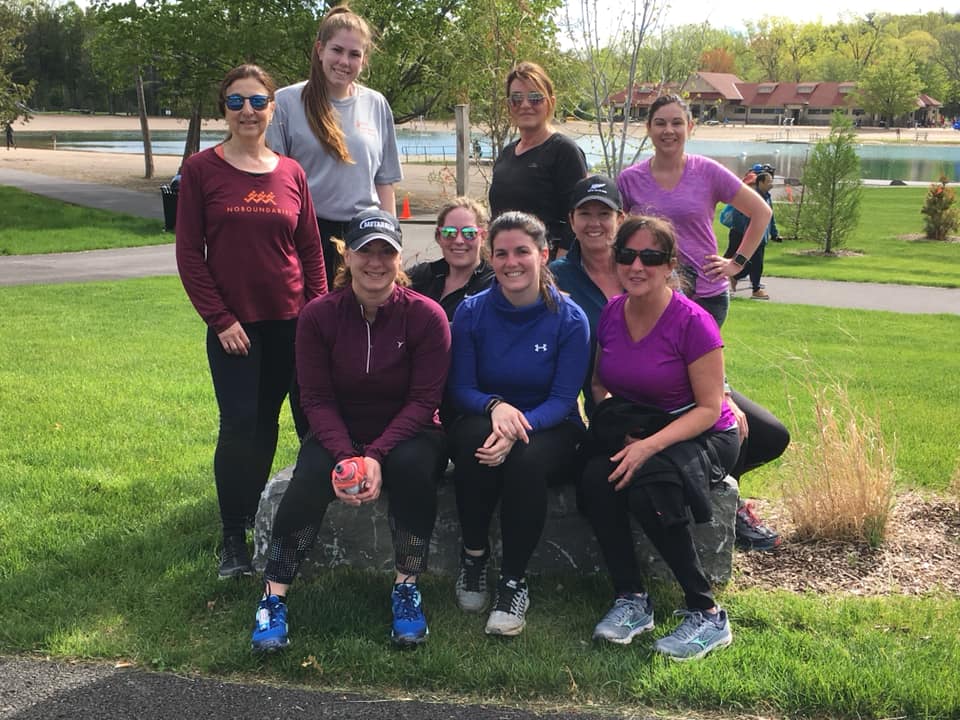 One comment from a recent No Boundaries graduate says it all, "Thanks for the training and camaraderie, it was fun and even life-changing, certainly life-enriching to run with the group and on my own. A reminder that our bodies and minds can get things done."
What are you waiting for?
Get started with - or maybe return to - your fitness routine with No Boundaries 5K Training this spring! NoBo offers groups for those interested in walking, walk/run intervals, begin-to-run training, and even an advanced group, called NoBo2, for those who have been through some run training recently. The kids team meets in conjunction with the adult No Boundaries groups, too, so you can make it a family training season!
Still on the fence? Join us for a free information session and sample workout on Saturday, March 14th at 8:30 a.m. from Fleet Feet DeWitt. Come learn about the program, the store, and meet some local physical therapists from SportsPT to help determine if NoBo is right for you.