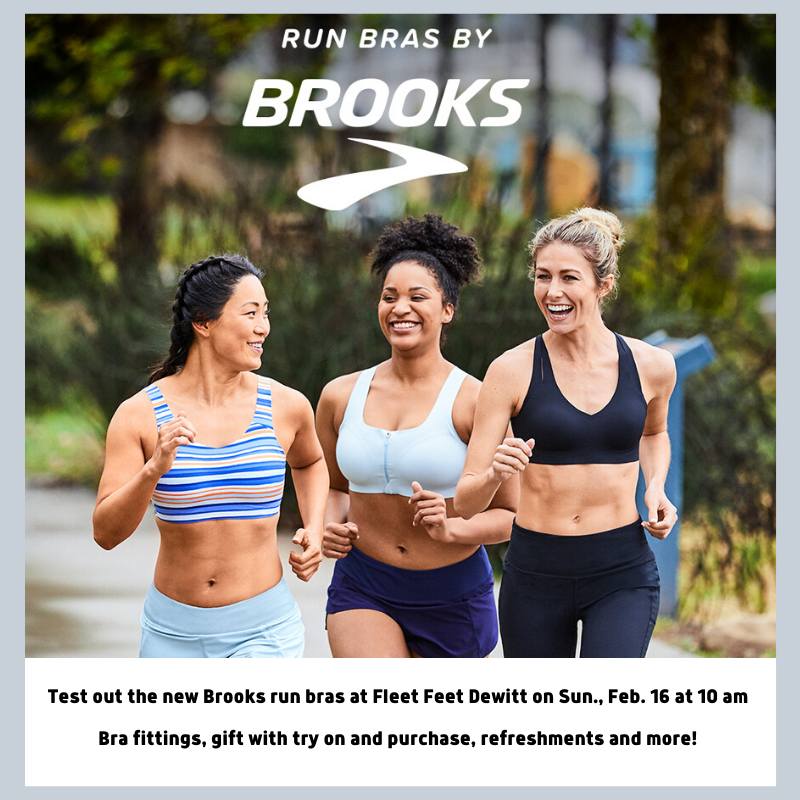 Hi, my name is Dana,
...and I'm obsessed with Run Bras (formerly known as Sports Bras). You might say, "Dana, don't you work for Brooks?" and my answer to you would be "Yes, but with bras this comfortable it would be hard not to". I have been with Brooks for almost two years, but before that I was fitting shoes and slinging bras at Fleet Feet in Buffalo for six years, and I've been a big fan ever since. My first favorite was the Rebound Racer.
These new styles will have you forgetting you are even wearing a Run Bra. Not only are the Run Bras comfortable and distraction free, but every bit of work that the designers and developers put into them is backed by a massive amount of runner-feedback and bio-mechanics testing.
The quality of materials and construction are backed by our wear-testing and wash and dry tests. We run each style through the washer and dryer 50 times to makes sure they can withstand at least a year's worth of washes, which is far more than the industry standard.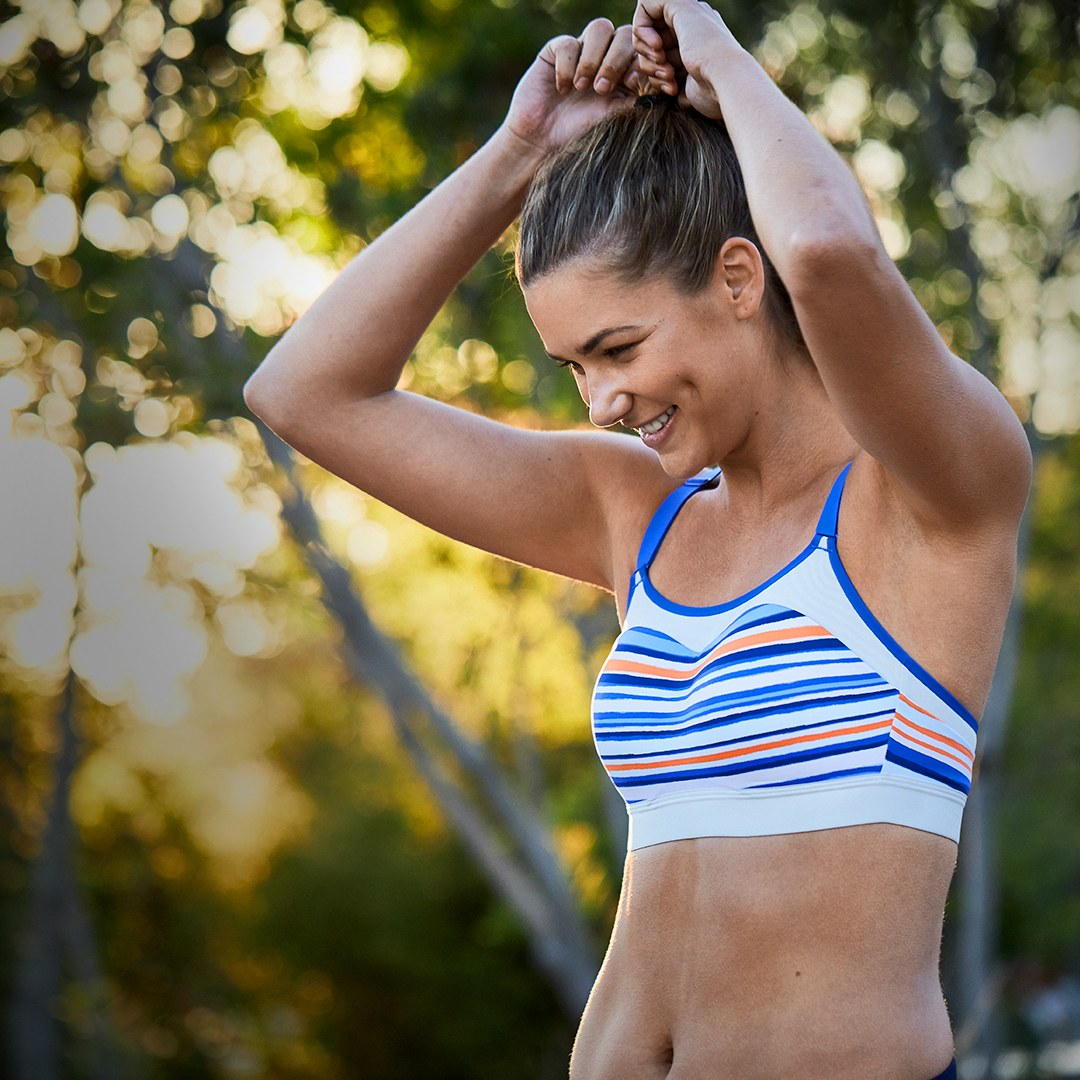 The Dare Run Bras have been at work in the Lab at the University of Portsmouth, the world's most renowned breast health lab, for three years prior to their release.


The Results
In those studies, we found that if a woman is in the wrong size or unsupportive bra, she can lose, on average, 4 cm per stride. Over the length of a marathon that equals enough energy to run ONE MILE extra!  
Brooks has dubbed that mile "The Hidden Mile". We used this data and so much more to develop styles with support only where you need it, including but not limited to, our new Hidden Bottom Bands, strategically placed perforations for ventilation, and memory foam cups to fit all shapes and sizes.
Gone are they days when bras were too tight, hard to get on and off and leave you feeling hot and sweaty at the end of a run. Cheers to the days of distraction free runs where your bra is the last thing on your mind, and you can truly Run Happy!
---
MEET RUN BRA GURU DANA & TRY ON BROOKS NEW RUN BRA LINE AT FLEET FEET SYRACUSE THIS SUNDAY, FEBRUARY 16TH AT 10:00 A.M.