By Katina Sayers
Sports Nutrition in the News: Swifter, Higher, Strong: What's on the Menu?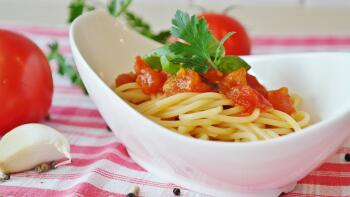 Source: Science
How should athletes eat? It's a question that continues to confound and confuse athletes and researchers in their quest to understand fuel requirements for the body to be race ready. In a recently published article in Science (November 2018), Australian husband-wife team Louise Burke and John Hawley, explore this question by studying muscle metabolic rates of elite Australian athletes from a range of disciplines. They conclude, "Carbohydrates are the predominant and critical substrate for working muscles…and that the availability of carbohydrates rather than fats, wins gold medals." 
Take home message: When it comes to training and racing, athletes' diets need to be individualized for their sport, training load, gender, and metabolic needs. In my experience with athletes, no one athletic diet fits the needs of all athletes and therefore, earnest attempts should be made to adjust nutrients and food combinations to best support training, racing, and weight goals.
Katina Sayers is the owner/operator of Katina's Nutritional Coaching Corner.   She has an extensive background in health and education that began with degrees in exercise physiology, health and physical education, community health, and culminating with a doctoral degree in curriculum and instruction.  She completed an advanced certificate of study in Integrative Nutrition and Health Coaching from the renowned Institute for Integrative Nutrition (IIN) in New York City. For the last four years, she has worked one-on-one with clients, presented a multitude of nutrition topics for large and small audiences, contracted with businesses to implement worksite wellness initiatives, and currently manages day-to-day food service operations at a local non-profit agency, as well as directs activities related to nutrition and health.  Katina can be reached at ksayerswalker@gmail.com.