By Katina Sayers
Eating on the Run: A Quick Formula to Build a Healthy Plate or Bowl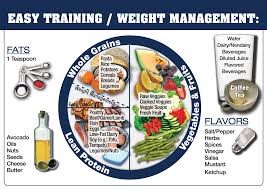 Many people use online platforms to track their meals. Some of the more popular platforms are MyFitnessPal and MyNetDiary. Both programs offer free and premium services, which can be synched with other devices to provide a full report of workouts and food intake. These platforms allow the user to track calories as well as macro- and micronutrients. For new clients, I recommend using a food log in the beginning as it can provide immediate feedback as well as serving as a self-informing tool. When used to its full extent, the user can make adjustments with every meal until the correct ratio of calories and nutrients is achieved. When trying to hit weight loss goals, users can take a proactive approach and pre-plug in meals if they anticipate going out to a restaurant or another event. After a while, many of my clients can just look at their plate or bowl and know how the numbers play out -- that's how in tune they become with their meal components. For these individuals, I often talk about the "next step" of preparing your plate or bowl based on sections. For newbies, this idea is not as effective as they are still learning about calorie density and portion sizes. For experienced clients, I switch over to a more generalized approach which in many ways allows them to cognitively engage with their food choices in real time.
Building a healthy plate or bowl is not complicated if these guidelines are followed – build your plate or bowl with this formula:
½ plate of veggies and fruits + ¼ plate protein source (animal or plant-based) + 1/8 plate of whole grains or starchy veggies + 1/8 plate of healthy fats
Note: This set-up will typically work well for someone who is in weight management mode.
Holiday Gift Guide for Health & Fitness Enthusiasts
Katina's Note: Do your holiday shopping at Fleet Feet!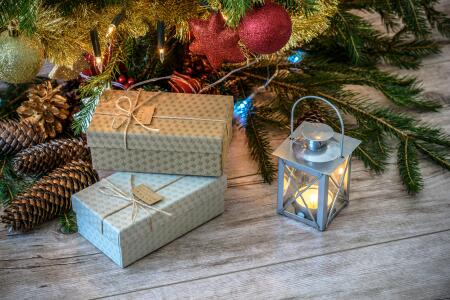 Starting to put together your holiday gift list and need ideas for the active person in your life? Or, maybe you want to support the efforts of a significant other or friend who is moving towards a healthier lifestyle? Then, look no further -- here's a good place to start for gift ideas. Don't forget about yourself and consider making your health a priority, too.
Running socks 
Energy bars and other nutrition products 
Health and running magazines or books 
Safety lights and reflective vests 
Sunglasses 
Sports bags 
Exercise mats 
Running shoes (Katina's Note: Check out the Brooks Ugly Sweater shoes!)
Active/running wear
Sports equipment
Recovery products: heated foam rollers or balls
Fitness monitors/devices
Hydration system or BPA-Free Water bottle
Gift card to Fleet Feet
Running gloves
Blender cup for recovery drinks