Nutrition in the News:  2019 Environmental Working Group (EWG) Dirty Dozen and Clean 15 Lists                   
Source: EWG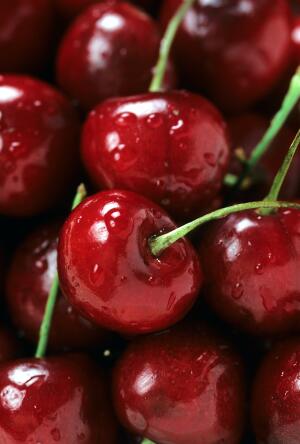 Hot off the press!
The Environmental Working Group (EWG) is a global watchdog that oversees environmental issues that impact people's health. Each year, the EWG releases the Dirty Dozen and Clean 15 Lists which summarizes conventionally grown produce with the highest and lowest amount of pesticide residue. It is important to eat fruits and vegetables and these lists can prevent people from eating unwanted multiple doses of toxic pesticides. Buy within your budget and consider purchasing items on the Dirty Dozen from the organic aisle. Items on the Clean 15 list do not need to be purchased as organic.
Key findings from the 2019 Report:
USDA tests found 225 pesticides and pesticide-products on thousands of produce samples analyzed.
The EWG reports that 70% of non-organic produce tested positive for pesticide residue.
More than 90% of samples of strawberries, apples, cherries, spinach, nectarines, and kale tested positive for two or more pesticides.
The Dirty Dozen in order:                                                            
Strawberries                                                                                     
Spinach                                                                                               
Kale                                                                                                      
Nectarines                                                                                         
Apples                                                                                                 
Grapes                                                                                                
Peaches                                                                                              
Cherries                                                                                              
Pears                                                                                                    
Tomatoes                                                                                           
Celery                                                                                                  
Potatoes
 The Clean 15 in order:
Avocados
Sweet Corn
Pineapples
Sweet Peas (frozen)
Onions
Papayas
Eggplants
Asparagus
Kiwis
Cabbage
Cauliflower
Cantaloupes
Broccoli
Mushrooms
Honeydew Melons
Nutrition in the News: Weight Gain Linked to Meal Times                         
Source: Medical News Today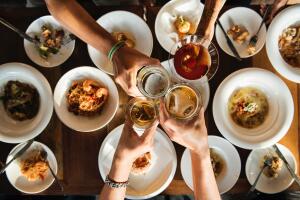 How does altering what time we eat play a role in weight gain? Researchers recently set out to find ways to curb weight gain through non-medical and non-surgical methods and implemented earlier meal times for the study's participants. It had been previously thought that a later meal time might contribute to weight gain, but researchers were unable to identify if eating later in the day affected sleep patterns and likewise body fat composition, or just in general, contributed to people eating more calories that were not burned off through the day. Although this study was fairly small (a total of 31 participants who were classified as overweight or obese), findings were fairly consistent. Participants who ate within an 11-hour window period and achieved 7 hours of sleep each night had lower obesity risks.  The researchers will next duplicate this study with a group of participants with a healthy body weight. As the findings stand, the timing of meals may be an important factor to help people achieve a healthier body weight.
Katina's Take-Home Message: Principles of healthy living include eating a healthy, well-balanced diet, getting exercise and enough sleep (for adults, shoot for 7-8 hours most nights), and reducing stress. Keep your meal times consistent and finish your last meal of the day 2-3 hours before bed time. If you eat later than this, keep dinner light and add in a few more calories at breakfast the next day. 
Katina Sayers is the owner/operator of Katina's Nutritional Coaching Corner.   She has an extensive background in health and education that began with degrees in exercise physiology, health and physical education, community health, and culminating with a doctoral degree in curriculum and instruction.  She completed an advanced certificate of study in Integrative Nutrition and Health Coaching from the renowned Institute for Integrative Nutrition (IIN) in New York City. For the last four years, she has worked one-on-one with clients, presented a multitude of nutrition topics for large and small audiences, contracted with businesses to implement worksite wellness initiatives, and currently manages day-to-day food service operations at a local non-profit agency, as well as directs activities related to nutrition and health.  Katina can be reached at ksayerswalker@gmail.com.