Mushrooms to Boost your Immune System? 
And other cold-fighting foods to eat this flu season.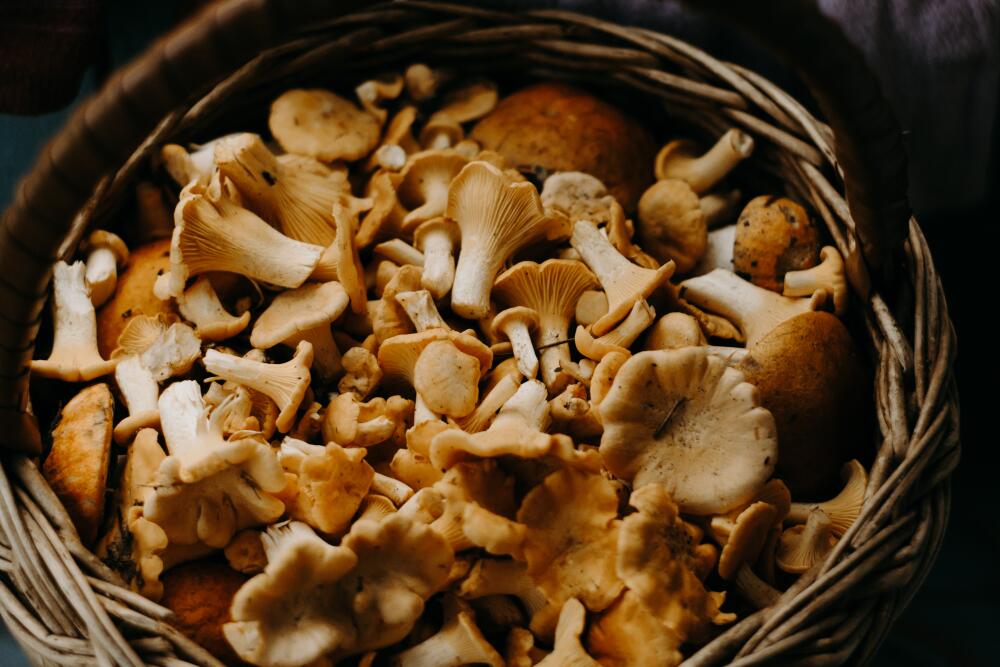 Do we need more fungus among us? That is, do we need more mushrooms in our diets (and I'm not talking about the "magical" ones)?
Mushrooms come in many shapes and sizes, and are a popular food item in many health food stores these days. These are not the typical pre-sliced white mushrooms found in grocery stores, but specific species – such as cordyceps, reishi, and chaga – which might have immune boosting powers and some ergonomic training effects.
At health food stores, you'll find these in a supplement, spray, or liquid form. During the cold and flu season, I regularly take chaga, which tends to set the gold standard and is considered a superfood due to its antioxidant levels. I tend to get one head cold per year and last year I didn't get sick (and I worked out nearly every day outside last winter). 
Early research with endurance athletes indicates that taking fungal supplements for three months reduced exercise-induced oxidative stress which could help athletes better adapt and recover to heavy training blocks. In another study, endurance athletes who consumed a medicinal mushroom blend had improved VO2 function. Other research with athletes indicates no benefit to muscle or immune system outcomes compared to those taking a placebo. Conclusive evidence was hard to come by when it came to the claims. Thus, making this a tough one to prove until further research is done with larger populations. Even though the research is limited at this time, expect to find numerous mushrooms products on the market this fall and if you do find yourself "mushroom curious," always buy from a reputable product line and take as directed. To cover up some of the "earthy" flavor, try mixing mushroom powders into smoothies and coffee.  Try 'em out and let me know what you think.
If you want to try it out for yourself, look for these products:  
Om Fit Mushroom Powder (link here)
Amazing Grass & Shrooms Powder (link here)
Purely Elizabeth Banana Nut Bars (link here)
Four Sigmatic Mushroom Coffee (link here)

Chaga Heal

Chaga Max

New Chapter LifeShield (link here)
 Other Foods to Boost the Immune System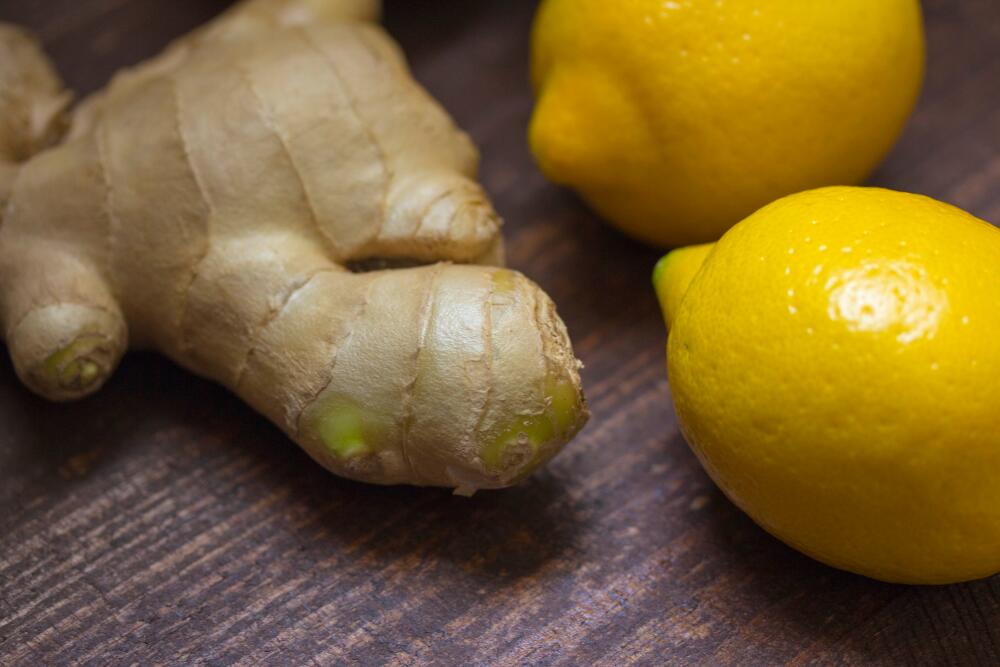 We are officially into the cold and flu season. Most medical professionals follow the adage, "prevention is the best medicine" and recommend a flu shot plus following good hand-washing practices, sleep to keep the immune system strong, staying well-hydrated and keeping away from others who are sick. Beyond these personal practices, let's take a look at some foods that can support your immune system because it is my belief that "food is medicine." 
Incorporate these immune-boosting foods daily into your meals and snacks during the cold and flu season:
Source: Healthline
Citrus fruit – high in vitamin C which helps support white blood cell production; choose grapefruit, oranges, tangerines, limes, lemons, and clementines

Red bell peppers – twice the amount of vitamin C as citrus fruit and high in beta carotene

Broccoli – a cruciferous vegetable packed with vitamins A, C, and E along with antioxidants and fiber

Garlic – a good addition to just about any meal; can be eaten cooked or raw; contains strong immune boosting powers due to its sulfur containing compounds

Ginger and turmeric – both hold anti-inflammatory properties; can be added to any stir fry or steeped in hot water for tea

Spinach – the favorite leafy green of Popeye that can be eaten raw or cooked or transformed into a smoothie. This leafy green is high in vitamin C, antioxidants, and beta carotene.

Yogurt – a natural source of "good bacteria," yogurt supports the digestive system which in turn supports the immune system since 80% of your immune system is located in the gut. Go for plain yogurt and add in your own berries.

Almonds and sunflower seeds – a good source of healthy fats, fiber, and protein, these nuts and seeds are also packed with vitamin E which supports the immune system

Green tea – rich in flavonoids, a type of antioxidant and ECCGs, green tea is also a good source of L-theanine, an amino acid, known to support the production of T-cells

Papaya and kiwis – both high in vitamin C; papaya also supports the digestive system by providing a natural source of digestive enzymes

Poultry – a good source of vitamin B-6 which supports the formation of new red blood cells

Shellfish – some types of shellfish are packed with zinc which is a known immune system booster. Look for these types of shellfish: crab, clams, lobster, and mussels 
---
Katina Sayers is the owner/operator of Katina's Nutritional Coaching Corner. She has an extensive background in health and education that began with degrees in exercise physiology, health and physical education, community health, and culminating with a doctoral degree in curriculum and instruction. She completed an advanced certificate of study in Integrative Nutrition and Health Coaching from the renowned Institute for Integrative Nutrition (IIN) in New York City. For the last four years, she has worked one-on-one with clients, presented a multitude of nutrition topics for large and small audiences, contracted with businesses to implement worksite wellness initiatives, and currently manages day-to-day food service operations at a local non-profit agency, as well as directs activities related to nutrition and health. Katina can be reached at ksayerswalker@gmail.com.