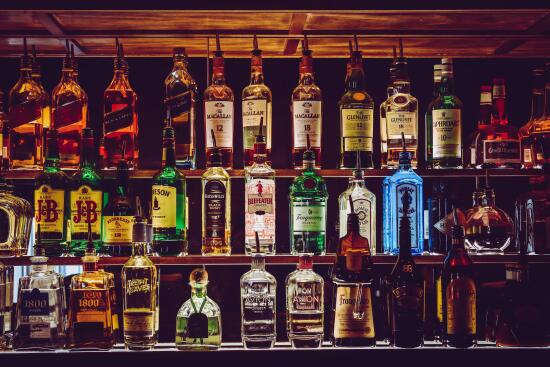 By Katina Sayers
Sports Nutrition Tip for the Month: Is Alcohol an Athlete's Enemy?          
Source: MyFitnessPal
Recent research is conflicting when it comes to whether moderate alcohol intake has health benefits or associated with health consequences. For the general population, the general guideline is no more than 1 drink per day for women and no more than 2 drinks per day for men. For athletes, how does alcohol impact your training and performance? Read the following and then make smart choices.
Here's the negatives:
Alcohol dehydrates the body.
Glucose breaks down at a slower rate when alcohol is present therefore setting you up for bonking sooner.
Alcohol is empty calories.  ** Katina's Note: I'd rather see you eat your calories than drink them!
The presence of alcohol impairs muscles synthesis which slows down muscle repair and recovery.
Consuming alcohol after hard efforts slows down the body's ability to replenish glycogen stores.
Chronic alcohol consumption puts you at risk for some vitamin deficiencies (especially the water soluble vitamins).
To drink or not to drink? Make the best decision that allows you to meet your training and performance goals.
If you plan to go out with friends after a hard workout or race, always get a nutritious and well-balanced recovery meal into your belly first.
Stay well-hydrated by consuming water, coconut water, green tea, or anything else that is non-caffeinated.
Steer clear of having a drink before bed as it can negatively impact your sleep which will also negatively impact your ability to recovery.
Alcohol is considered a liver loader so during heavy training blocks leading up to big races, reduce or stay away from alcohol. An occasional
New Cookbooks Published this Fall
Run Fast, Cook Fast, Eat Slow: Quick-Fix Recipes for Hangry Athletes, by Shalane Flanagan & Elyse Kopecky  ** Katina's Top Pick **
Now & Again: Go to Recipes, Inspired Menus + Endless Ideas for Reivnenting Leftovers, by Julia Turshen & David Loftus
Waste Not: How to Get the Most from Your Food, by the James Beard Foundation
Season: Big Flavors, Beautiful Food, by Nik Sharma
Cook Like a Pro: Recipes and tips for Home Cooks, by Ina Garten
Solo: A Modern Cookbook for a Party of One, by Anita Lo
All about Cake, by Christina Tossi