Nutrition in the News: Association Among Dietary Supplement Use, Nutrient Intake, and Mortality Among U.S. Adults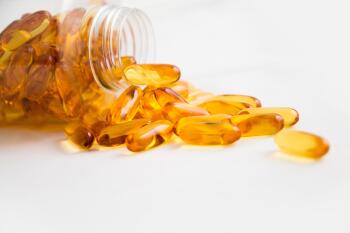 Source: Annals of Internal Medicine
Which is better for longevity – getting vitamins and other nutrients through whole foods or supplement form? Most people who take supplements believe they are benefitting through this practice, but in a recent study published in the Annals of Internal Medicine, researchers at Tufts University concluded that consuming high doses of nutrients through supplements may be linked to higher premature death rates and cancer. After looking over data from more than 27,000 men and women to draw connections between dietary supplementation and all causes of premature death, researchers found that certain nutrients did help people live longer, but how you consume those nutrients does matter. That is, the greatest nutrient benefits were most apparent when people took in nutrients from food sources rather taking a single source supplement. Supplementation was not linked to mortality benefits.
Katina's Take Home Message: To live longer, now is a good time to invest more time and effort in the kitchen at home preparing and cooking clean, healthy food.                                                                                                            
Nutrition in the News: Poor Diets Linked to 1:5 Deaths Worldwide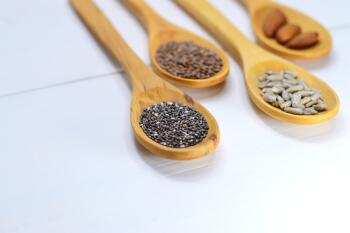 Source: Lancet
Better eating habits could potentially prevent 20% of deaths globally. According to lead author, Dr. Ashkan Afshin at the University of Washington's Institute for Health Metrics and Evaluation, "Diet is an equal-opportunity killer – independent of age, gender, country of residence, and socioeconomic status…." By just adding in more healthy foods such as whole grains, nuts and seeds, fruits, vegetable, polyunsaturated fats, and legumes, and reducing junk food such as heavy sugary drinks, trans fats, processed meats, and a diet too light in whole grains, produce, and nuts could reduce mortality rates across the globe. The highest rates of diet-related death were found in Oceania and the lowest were in higher-income Asian-Pacific countries. Out of 195 countries, the United States came in at 43rd.
Katina's Take Home Message: Poor dietary habits are a leading cause of death across the globe, greater than alcohol or tobacco use. Individuals should commit to living and eating better, and embed healthy and sustainable eating habits into a lifestyle. Create better eating habits so you can live longer.
Katina Sayers is the owner/operator of Katina's Nutritional Coaching Corner.   She has an extensive background in health and education that began with degrees in exercise physiology, health and physical education, community health, and culminating with a doctoral degree in curriculum and instruction.  She completed an advanced certificate of study in Integrative Nutrition and Health Coaching from the renowned Institute for Integrative Nutrition (IIN) in New York City. For the last four years, she has worked one-on-one with clients, presented a multitude of nutrition topics for large and small audiences, contracted with businesses to implement worksite wellness initiatives, and currently manages day-to-day food service operations at a local non-profit agency, as well as directs activities related to nutrition and health.  Katina can be reached at ksayerswalker@gmail.com.