Eating on the Run: Fast & Healthy Breakfast Ideas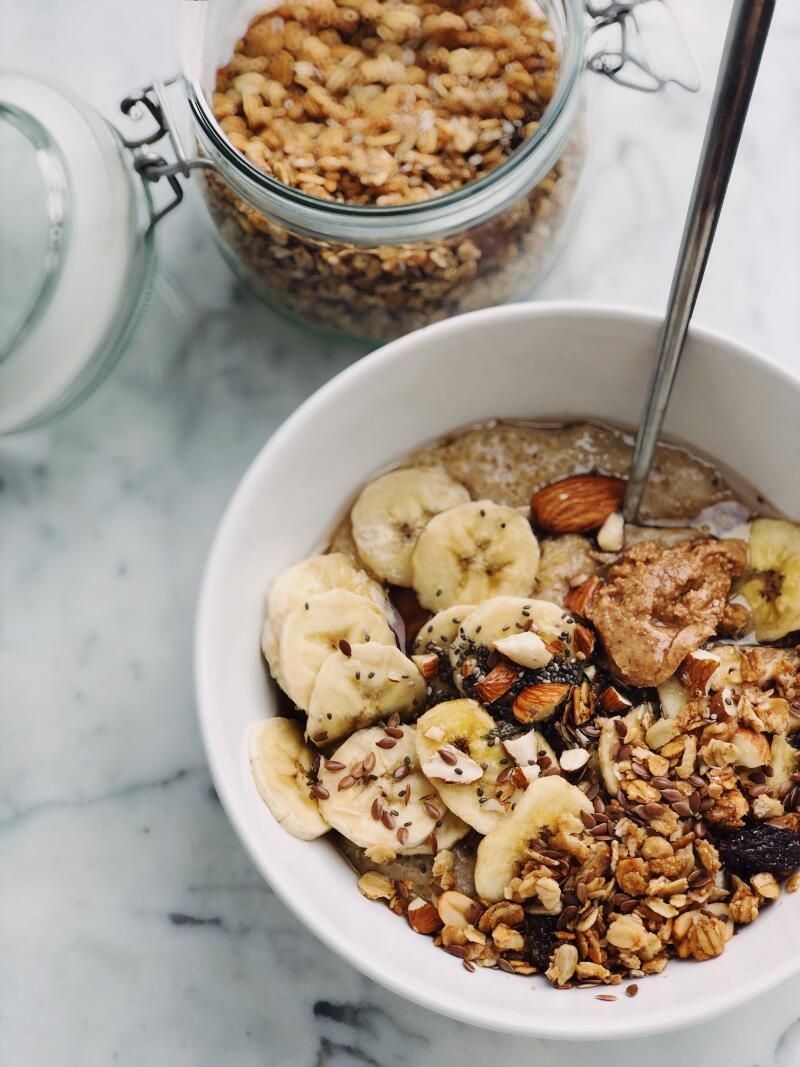 Break the overnight fast with these easy and quick breakfast ideas that will keep you satiated and satisfied all morning long.
Breakfast Basics:
Make sure to include 15-20 g of protein 
along with some healthy fats, 
and fiber to beat the morning slump. 
The combination of protein, healthy fats (such as 1/3 of an avocado), and fiber will help regulate blood sugar levels and therefore, control hunger. 
Eat breakfast within an hour of rising to jumpstart your metabolism (unless you are following a time-restricted eating regiment). Adults who eat breakfast tend to do better at work, snack less, and get more nutrients each day than adults who do not eat breakfast.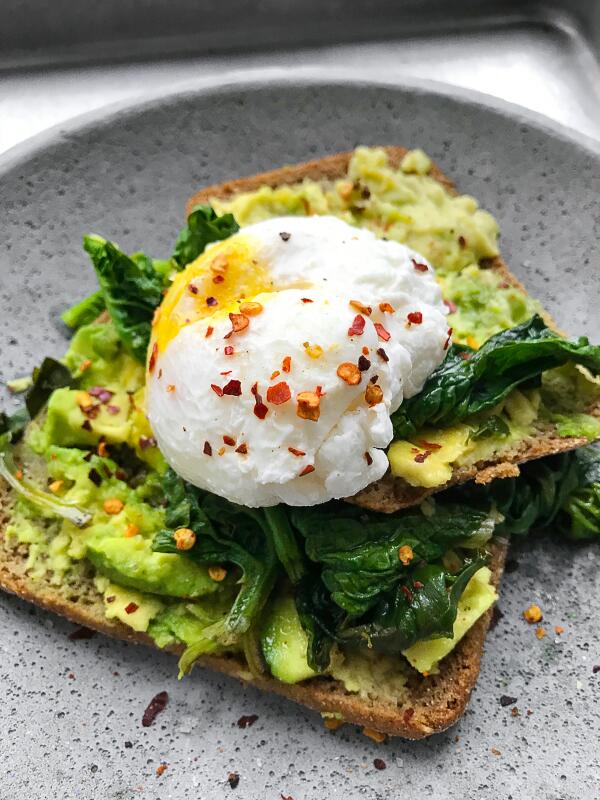 If you do not like traditional breakfast food, there is no hard rule that says breakfast has to be just eggs or cereal. Try eating leftovers from dinner.  
On busy weekday mornings, have a "go to" that fits your tight morning schedule and on the weekends, experiment with a new recipe and enjoy a leisurely breakfast or brunch. On weekday mornings, I will have either my version of a Green Goddess smoothie or overnight loaded oatmeal with a cup of green tea and on the weekends, a veggie or Greek omelet with avocado toast and a cup of coffee with coconut milk creamer.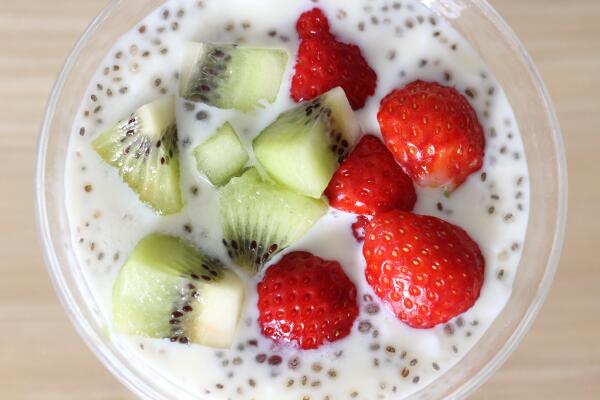 Try these quick and easy breakfast ideas: 
Overnight oatmeal (make your favorite combination – for the fall, I like to throw in a tablespoon of pumpkin puree with pinch of cinnamon and nutmeg)
Chia seed pudding parfaits made with fresh fruit
Homemade trail mix (cereal, nuts, dried fruit)
Smoothie (include a scoop of your favorite protein powder) and an English Muffin
Breakfast burrito (roll it up and take it with you! Slather with your favorite nut butter and banana slices.)
Frozen waffles (eat "as is" and use for a sandwich)
Fresh veggie omelet or frittata
Apple, cheese, and crackers
Greek yogurt with berries and shredded coconut or nuts and seeds
Bagel or English muffin with your favorite nut butter
Bulletproof coffee and a low-sugar energy bar
---
Katina Sayers is the owner/operator of Katina's Nutritional Coaching Corner.   She has an extensive background in health and education that began with degrees in exercise physiology, health and physical education, community health, and culminating with a doctoral degree in curriculum and instruction.  She completed an advanced certificate of study in Integrative Nutrition and Health Coaching from the renowned Institute for Integrative Nutrition (IIN) in New York City. For the last four years, she has worked one-on-one with clients, presented a multitude of nutrition topics for large and small audiences, contracted with businesses to implement worksite wellness initiatives, and currently manages day-to-day food service operations at a local non-profit agency, as well as directs activities related to nutrition and health.  Katina can be reached at ksayerswalker@gmail.com.