Sports Nutrition Tip of the Month: Caffeine and Athletic Performance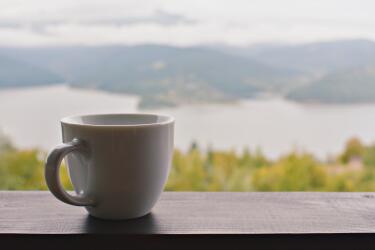 Most athletes are looking for an advantage or edge over competitors. For an athletic advantage, your best bet is a healthy, well-balanced diet, solid and consistent training plan, and healthy power to weight ratio. After that, there are some supplements that might be helpful. Many supplements on the market today are safe within limits, but it's always good to check with your doctor to make sure that there are no interactions with medications and other supplements. Likewise, elite athletes who may be tested for doping must always be aware that some sports supplements may be contaminated with prohibited substances.
In my work with clients, I only recommend supplements that are backed by evidence, but it's important to realize that supplements may only provide a meek 1-3% advantage. Caffeine is well-researched and by far, the most loved psychoactive stimulant by endurance athletes, especially in the form of coffee, tea, or soda/cola. Research indicates that caffeine can reduce times in endurance events and increase the duration over which athletes are able to exercise. The mechanism of action responsible for this is its ability to promote an increased reliance on fat as fuel during exercise, thereby conserving muscle glycogen. Additionally, caffeine supplementation has been shown to affect the strength of contractions of skeletal muscle and therefore, delaying fatigue.  However, not all athletes respond the same to caffeine. Some of the possible side effects include: some find the effect of caffeine on the nervous system too great and therefore avoid any type of stimulant on race day to prevent jitters that interfere with performance. Others are plagued by nausea or abdominal cramps, as well as increased urination.
Experiment with the ideal amount of caffeine on performance during training. Go with the smallest amount to get the greatest effect. Depending on how it's made, a cup of brewed coffee usually contains about 80-100 mg of caffeine. For optimal performance, save caffeine for key events to retain sensitivity to its effects. Consume it about 60 minutes before your event to maximize performance benefits.
Recipe: Fresh Salsa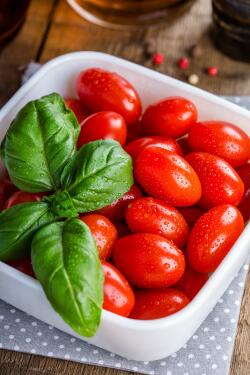 Source:  Real Simple
Ingredients:
4-6 chopped plum tomatoes (about 2 cups)
½ C white or red onion
2 small cloves garlic finely minced
¼ C chilies (jalapeno or serranoes), chopped (adjust to taste)
1/3 C fresh cilantro, chopped,
2 Tbsp lime juice
½ Tsp salt
Directions:
Mix ingredients together and let sit about 20 minutes to allow flavors to combine.
Enjoy with tortilla chips, tacos, egg omelets, and on chicken and burgers.
Variations:
Add-in a handful of black beans
Add-in one diced avocado
Katina Sayers is the owner/operator of Katina's Nutritional Coaching Corner.   She has an extensive background in health and education that began with degrees in exercise physiology, health and physical education, community health, and culminating with a doctoral degree in curriculum and instruction.  She completed an advanced certificate of study in Integrative Nutrition and Health Coaching from the renowned Institute for Integrative Nutrition (IIN) in New York City. For the last four years, she has worked one-on-one with clients, presented a multitude of nutrition topics for large and small audiences, contracted with businesses to implement worksite wellness initiatives, and currently manages day-to-day food service operations at a local non-profit agency, as well as directs activities related to nutrition and health.  Katina can be reached at ksayerswalker@gmail.com.