Fun for the Whole Family: Keep the Calorie Burn Going with this Holiday Movie Workout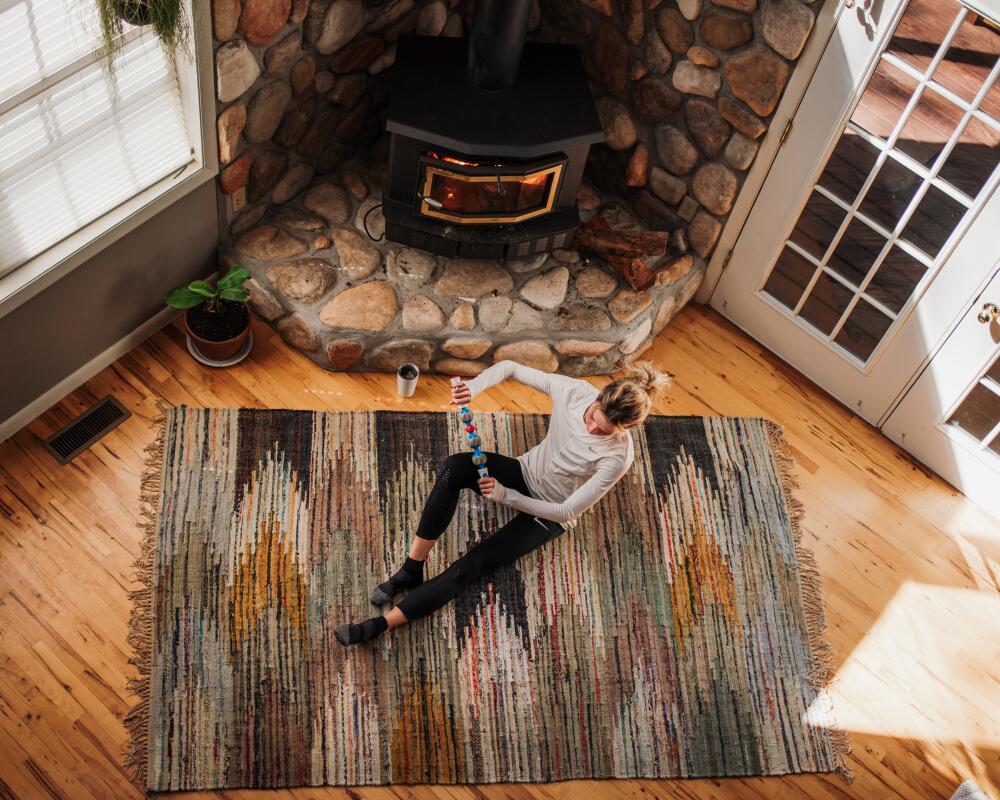 Give yourself the gift of keeping up with your healthy activities during the holiday season with this holiday movie workout. Try not to skip workouts, but if you do, this holiday movie workout will test your agility, mobility, and strength. Engaging in regular workouts will help you feel less stressed and burn a few extra calories. Sometimes a full holiday calendar can get in the way of workouts, so here's an alternative to a formal workout and you'll be guaranteed a good belly laugh too!
Here's what you need:
Your awesome self plus friends and family, lots of holiday spirit, and holiday movies. 
Challenge Move
:
Award points for connecting exercises together. 
Every time you hear these word in a movie, do this exercise:
"Christmas" - 10 jumping jacks
"Hanukkah" - 30 second wall sit
"Gift" or "present" - 3 burpees
"Elf" or "elves" - 12 tricep dips
"North Pole" - 20 squats
"Sleigh" - 15 lunges per leg
"Stocking" - 30 side leg raises (per leg)
"Snow" - 8 ski jumps
"Santa" or "Kris Kringle"  - 5 pushups or wall pushups
"Carol" or "caroling" - 10 windmills
"Eggnog" - 30 second plank
"Grinch" - 10 walking lunges
"Miracle" - 30 second double-leg raise hold
"Tidings" - 20 calf raises
"Wreath" - 10 mountain climbers
"Yule" - 
20 bicycle crunches
---
Katina Sayers is the owner/operator of Katina's Nutritional Coaching Corner. She has an extensive background in health and education that began with degrees in exercise physiology, health and physical education, community health, and culminating with a doctoral degree in curriculum and instruction. She completed an advanced certificate of study in Integrative Nutrition and Health Coaching from the renowned Institute for Integrative Nutrition (IIN) in New York City. For the last four years, she has worked one-on-one with clients, presented a multitude of nutrition topics for large and small audiences, contracted with businesses to implement worksite wellness initiatives, and currently manages day-to-day food service operations at a local non-profit agency, as well as directs activities related to nutrition and health. Katina can be reached at ksayerswalker@gmail.com.
---